Designing your home
3 Tips for Choosing the Right Windows and Doors
There's a lot to weigh up when choosing the right windows and doors for your home. How they operate, where they're located, and any privacy considerations can significantly impact the look and feel of your house. We're here to help you consider how these elements can work in tandem with your lifestyle to help you create a home you'll love.
Function
There's a lot to choose from when it comes to deciding on the function of your windows and doors. But letting your lifestyle guide your decisions can help you navigate the options.
If you love entertaining, you can create a seamless flow between indoors and out with bifold or sliding doors. They are a versatile option and can help open up your living spaces, bringing ventilation and light into your home with their large opening capacities. Plus, sliding doors can be installed in a range of sizes, from a standard, affordable, two-panel door right up to a six-panel door that parts in the middle.
Alternatively, incorporating a servery in your kitchen with bifold or sliding windows can help bring your kitchen to your guests and heighten your alfresco living space.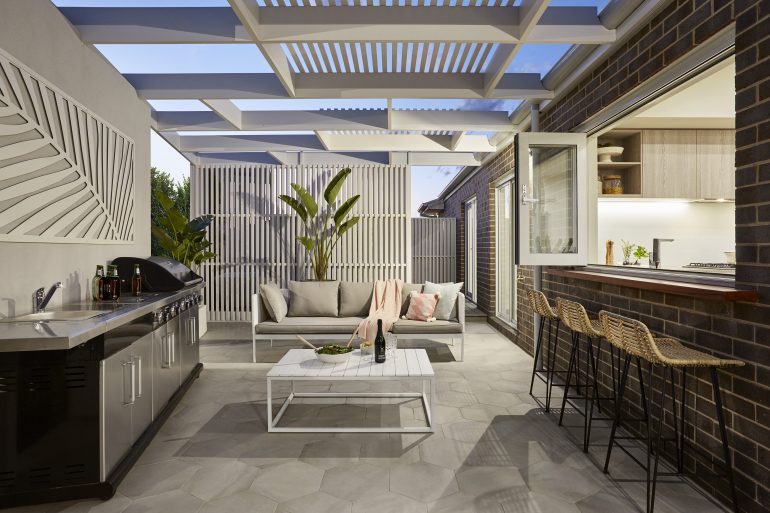 The climate you live in and your environment can also have a big impact on the function of your doors and windows. For those in a wet environment, awning windows can help to bring in fresh air as you can open them up – even if it's raining. Or maybe you have a view that you can't bear to cover up. For a completely uninterrupted outlook, sashless windows can help to maximise visibility so you can really take in your surroundings.
And sometimes, your home's design aesthetic will inform the function of your doors and windows. For instance, Hamptons-style homes have gained a lot of traction in the last few years, favoured for their timeless aesthetic. Our Lineage Collection awning windows and French doors are a simple way to inject a sense of Hamptons luxury and enhance your style.
Placement
Where you place your windows and doors is critical to fostering good airflow and maximising your home's capacity for natural light and energy efficiency.
Start by thinking about the orientation of your home. Did you know that north-facing windows receive more winter sun than east- and west-facing windows? Increasing the size and quantity of north-facing windows will help bring in much needed warmth and light during the winter months. Conversely, east- and west-facing windows don't get much light over winter, autumn and spring, but they bring in a lot of light and warmth in summer. Avoid oversized windows and ensure they are well-shaded on those sides of the house to minimise the heat coming in when the temperature rises.
Well-managed ventilation is a big part of what makes a house comfortable and energy-efficient. Consider the ways your windows and doors can bring in fresh air in summer and lock in warmth in winter. Staggering their placement can play a major part in this. While it might seem like lining up your doors and windows encourages better ventilation, it can create a wind-tunnel effect through your home. Choosing windows that are designed with energy efficiency in mind – like A&L's double glazed aluminium products – can also help to keep the warmth inside. These simple considerations can really help to maximise your home's energy efficiency and ensure adequate ventilation to avoid moisture build up that can lead to mould.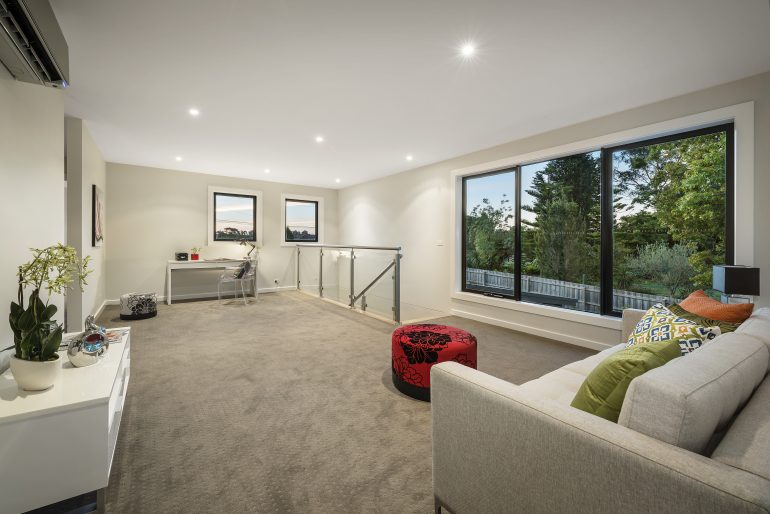 Privacy
When it comes to privacy, the priority is to avoid your neighbours looking into your home, or you looking into your neighbours' homes. This can be tricky to do without sacrificing natural light and great airflow.
Fortunately, there are a few solutions available. Obscure glass is great for spaces like your bathroom, as it blocks the view inside while allowing light to filter into your home. A&L offers three types of privacy glass: Satinlite, Mettalux, and Translucent – each offering a different degree of obscurity to their finish. Tinting is another option that can offer a level of privacy. For example, if your home is on a busy street, some tinted glass options can provide you with a level of protection without compromising your view.
You can also head down a more structural route by including highlight windows in spaces like your bedroom. These wide, short windows are positioned high on the wall above eye level. They're able to bring in natural light and still conceal the view inside.
Privacy also extends to noise levels. If your property is in a noisy area, introducing windows with an acoustic glass solution can help to reduce the amount of noise coming into your home and increase a sense of calm.
It's worth noting that there are regulations in place to ensure the privacy of you and your neighbours, so some rooms in your home may come with privacy glass as standard in order to comply with the National Construction Code.