Aluminium corner bifold doors are a great choice to create a unique feature in any style of home, making a bold statement both visually and functionally.
With no corner post to get in the way, corner bifold doors can turn two rooms into one with ease.
Corner bifold glass doors make the most of any living space – whether traditional or contemporary. They are available in a variety of configurations and sizes, allowing for seamless transition between interior and exterior spaces. The bifold door is suitable as either an internal or external corner for the unique needs of your home.
Our Boutique products have been designed for a semi-commercial look with solid, quality frames, smooth operation and infinite design possibilities.
We supply corner bifold doors across Australia to Melbourne, Sydney, Brisbane and Adelaide. If you'd like to visit one of our showrooms, get in touch to book an appointment today.
Features
Durable Powdercoat Finish

Available in a wide range of state specific colours.

Range of Glass Options

Obscure, tinted & energy efficient options, including double glazing.

Lockable Hardware

Supplied with factory fitted keyed lock as standard.

Backed by the A&L Warranty

10 years for non-moving parts, 3 years for moving parts, 1 year for glass.

Fully Compliant with Australian Standards

Engineered and independently tested for full compliance.

Compatible with all building types

Render, brick and block work, precast panels and lightweight construction.

Standard sizes to suit brick openings

Eliminating the need to cut bricks on site.

Designed with style in mind

No unsightly visible drainage holes, screws or rivets.

Unique inline reveal as standard

Providing superior energy efficiency & easy installation.

Supplied and installed by A&L technicians as standard

Ensuring precise installation and alignment of doors.

Bottom rolling

For greater flexibility in fitting and operation.

Available as an inward or outward facing corner

Doors open to the outside, saving space internally.

Bushfire Rated

Certified up to BAL 40.

Retractable Screen Now Available (VIC Only)

Applicable to Bifold Doors supplied from 19/09/18
Boutique Aluminium Corner Bifold Doors Sizes
Make a statement with your windows and doors, inside and out, feast your eyes on one of our luxury ranges.
Boutique Aluminium Corner Bifold Doors Accessories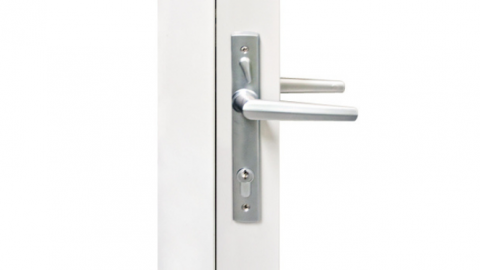 Bifold Handle
Lockable stainless steel handle as standard.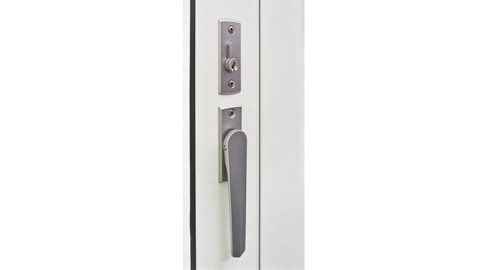 Bifold Lever Lock
Stainless steel lever & lock as standard.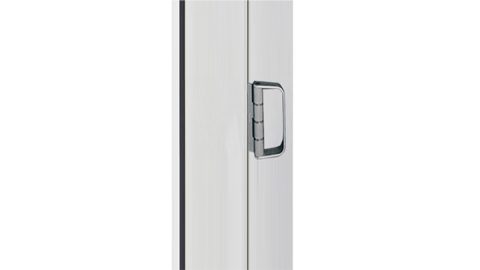 Bifold Pull Handle
Stainless Steel Pull Handle as standard.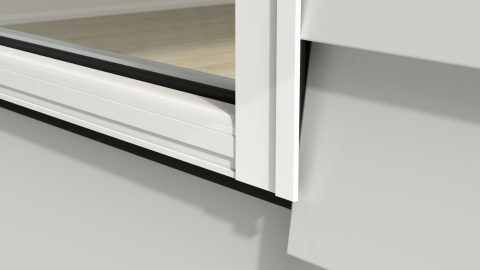 Weatherboard Trim
Reversible trim applied to the jambs of the window, designed for a clean finish on weatherboard or flat sheet cladding.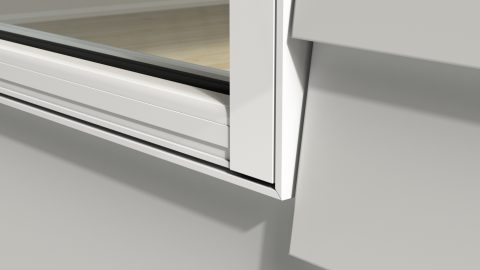 Flat Trim
Applied to the jambs and sill, for a perfect finish. Ideal for weatherboard and other lightweight construction, where the windows sit proud of the cladding.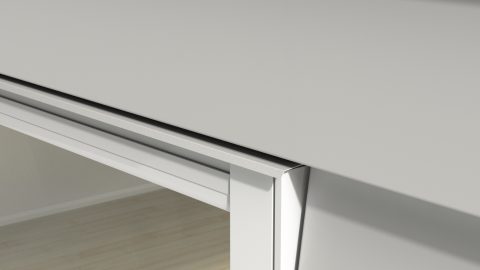 Z Flashing
Available in QLD & NSW only. Applied to the head of the window, to direct water away from the home and prevent it from finding it's way behind the cladding.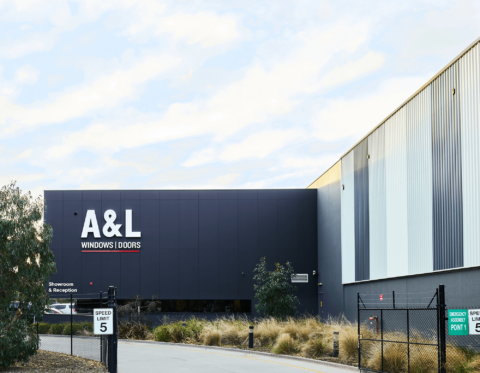 Count on our unwavering integrity
Count on our unwavering integrity
Rest assured we will always quote and order products in accordance with Australian Building Standards, providing you peace of mind that no future compliance related issues will occur on our watch.
All A&L windows and doors are engineered and tested to Australian Standards AS2047 and AS1170 for structural performance and weather resistance, and glazed in accordance with AS1288.
Technical Centre
View technical documentation about our Boutique Aluminium Corner Bifold Doors.
View Documents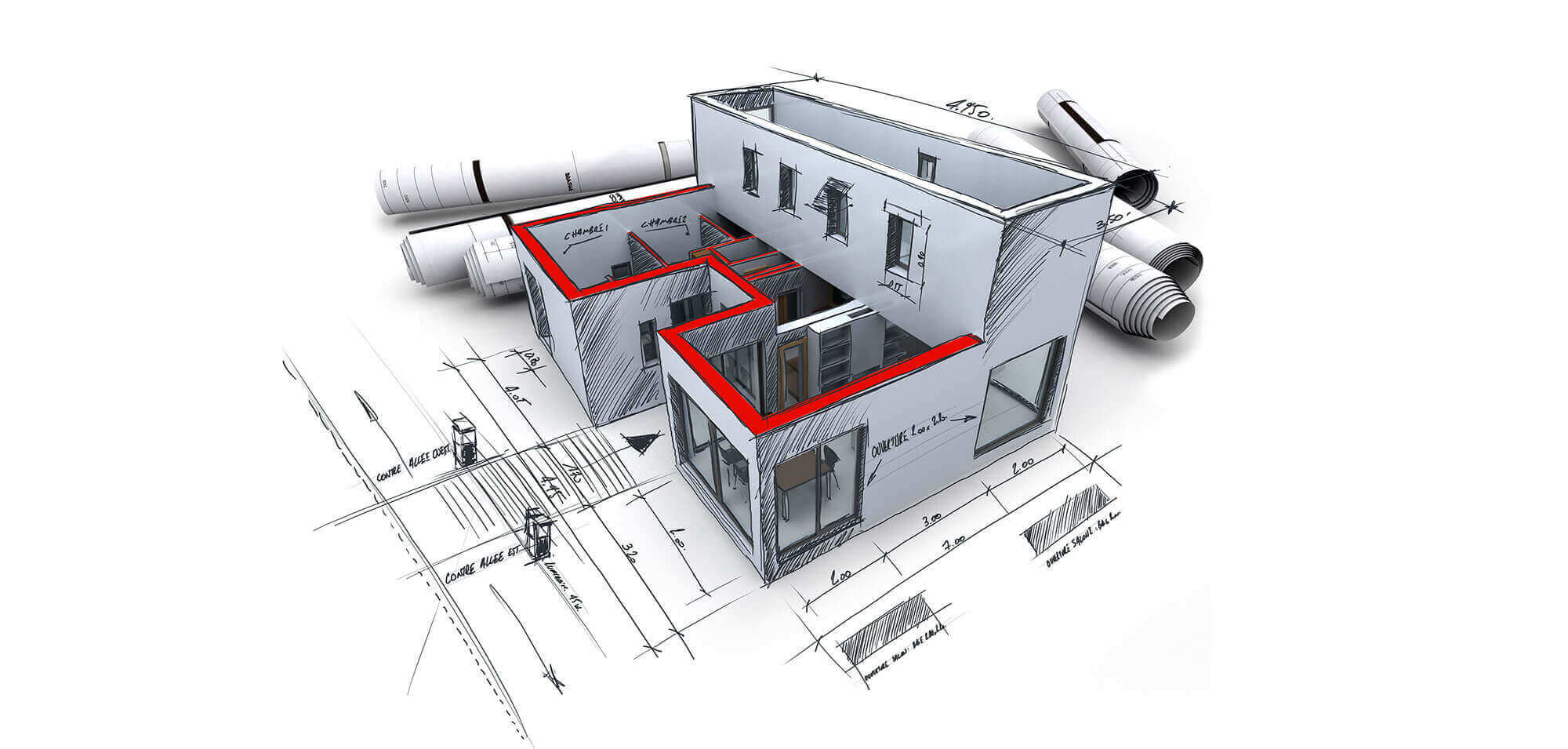 ---
PLEASE NOTE Some features and options may vary from state to state, please check with your local A&L representative. Images are for illustrative purposes only and may not accurately represent the current product to the exact design configuration, application and accessories selected.