Correct installation of your windows and doors is critical
Ensure your A&L products operate smoothly for the long term by following our simple installation advice.
As home owners become increasingly savvy about the building process, there has never been more pressure on trades to complete work with precision. To ensure home owners enjoy problem-free operation of their windows and doors for years to come – correct installation is critical.
Please Note: All reveals must be covered within 2 weeks of delivery to avoid damage and maintain the warranty. 
The 5 Installation Essentials
Always ensure sufficient fixings have been used

to secure the product in place.

Always use packers behind the fixings

most importantly under sills and behind locks or latches.

Products must be installed square and plumb

always check twice.

Never block drainage holes

at the bottom of the product.

Apply appropriate flashings

as required by the National Construction Code to keep water out. Including Alcor to Door Sills.
Installation Guides
All A&L products require adequate packing, fixing and checking to ensure that they are square and plumb.
Please note, it is a requirement of the NCC for the space around all windows and doors to be made weatherproof by the builder. Contact A&L to discuss the flashing options available to you.
Refer to this image for a handy snapshot of the installation process and keep an eye on our blog for written guides like these for product specific installation: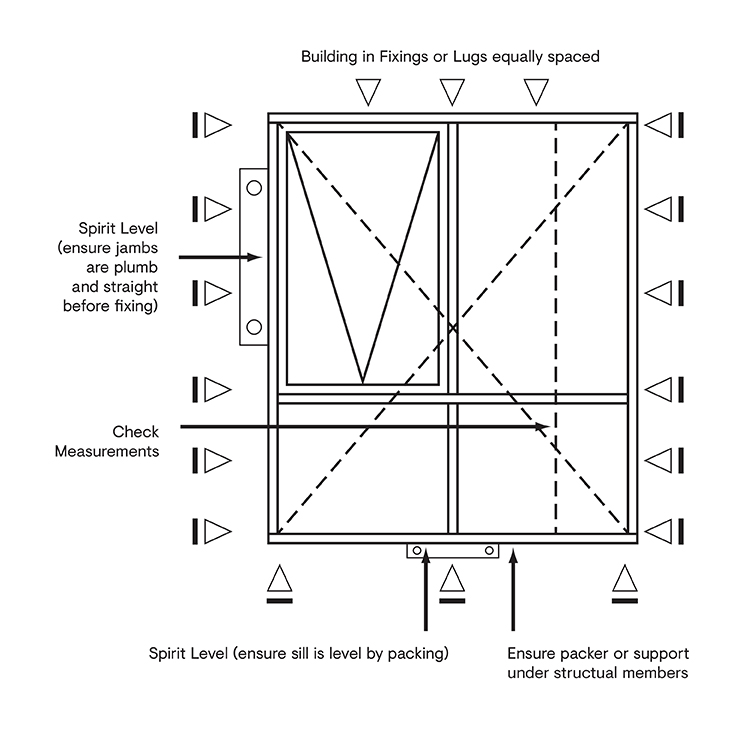 HEAD
On windows with unsupported spans of over 1.8m, fixings at the head may be required – do not use packers.
Timber frame standards require minimum 15mm gap at head for settlement, we recommend 20mm not packed. Other frame types may require less, but we recommend a minimum 10mm in all cases.
HEAD, SILL & JAMBS
Pack and pre-drill at all fixing points required, relative to wind rating, fixing type and window or door size as per AGWA Fixing Guide and NCC.
Various framing types are available eg. timber, steel, block work or masonry. For the most suitable fixing type, consult the framing manufacturer and your A&L representative.
SILL
On windows with unsupported spans of over 1.8m, fixings at the sill may be required.
Additional support required for wider or heavier windows – see section below.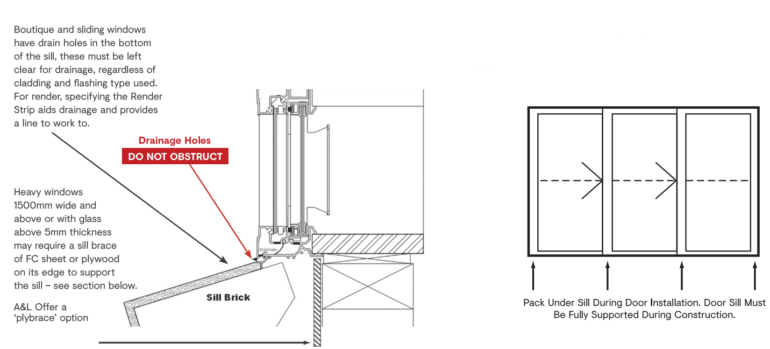 Discrete Drainage
Unlike competitor products with unsightly visible drainage holes, most A&L products have hidden drainage holes underneath the sill, for a cleaner aesthetic.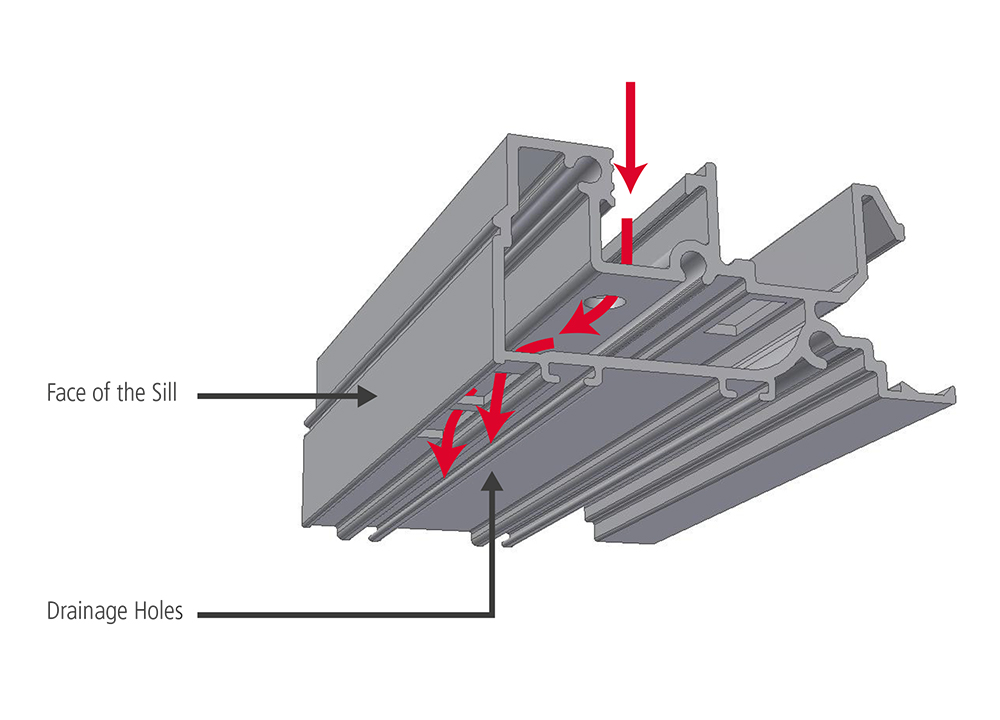 It is essential that these drainage holes are not blocked when the product is installed.
Drainage, or weep holes as they are sometimes referred to, ensure any water that runs down the window, is released to the exterior. If these holes are blocked, any built-up water has nowhere to go and could leak into the home.
The Perfect Finish
For a perfect finish in lightweight construction, ask for our Weatherboard Trim or Flat Trim.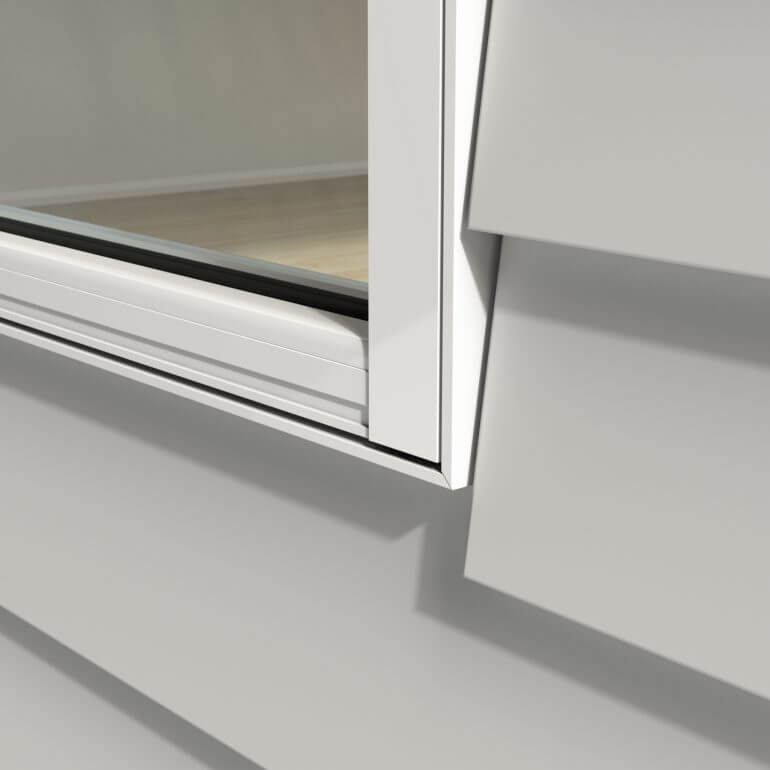 Flat Trim (pictured) creates a clean, solid aesthetic and makes it easier to seal the perimeter of the window.
Speak to your A&L sales representative to find out more.
Video Guides
Check out our easy to follow video guides for step by step product installation.