Prepare for the impact of cyclone conditions.
For some parts of Australia, cyclones are a natural hazard that can occur several times per year. Historically, cyclones affect the eastern, northern, and western coastlines of Australia—being particularly common in far north east Queensland—and pose a serious risk to property and personal safety.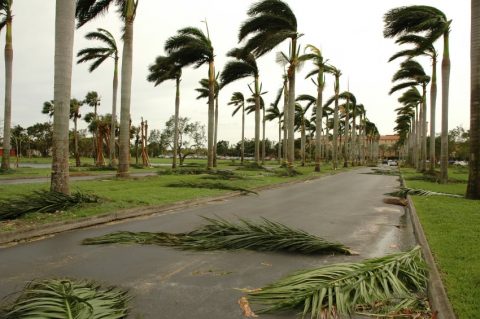 Which windows are best in cyclone regions?
The optimum cyclone-resistant window solution for your circumstances will depend on several factors.
If you live in an area prone to cyclones, the location of your home may be allocated a wind classification rating. Each rating classification means a different set of precautions must be taken to protect your home in the event of a cyclone.
If you're building a new home in a cyclonic region, the windows and doors you choose must meet the specific standards of your classification rating.
What are the wind classifications and requirements for cyclone regions?
Australia is categorised into various regions, based on the likelihood of a cyclone occurring in different parts of the country. There are two coastal regions deemed at risk of experiencing a cyclone: Region C and Region D.
Region C is a 50km-wide strip of coastline covering the Northern Territory, most of Queensland, and the northern half of Western Australia. Region D is another 50km-wide coastal strip from around Eight Mile Beach to Coral Bay.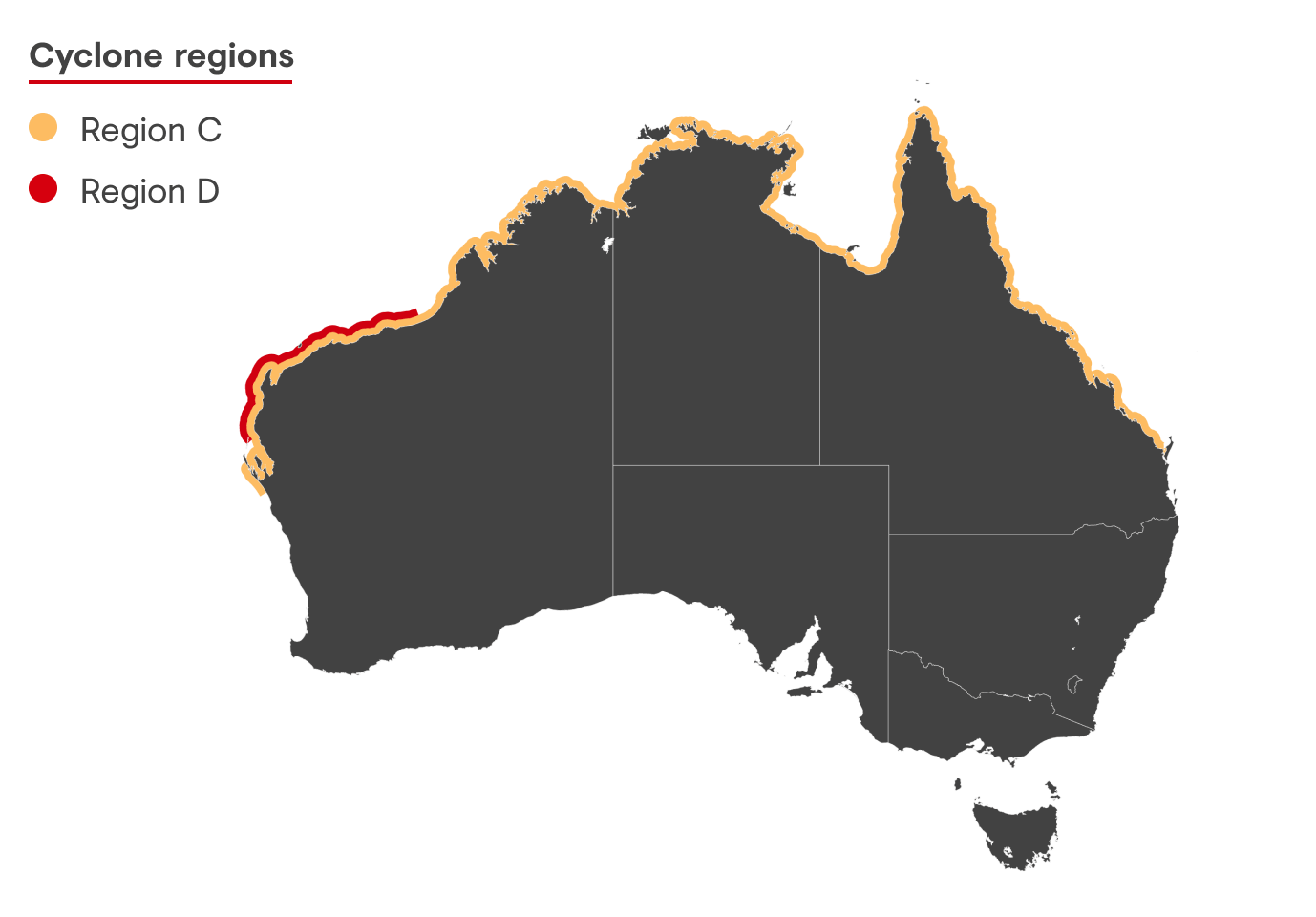 Every house in Australia is wind-classified based on its location and the conditions the home will likely experience. For houses built in cyclonic regions—Region C and Region D—there are four wind classifications:
A house with a higher classification number means the home is likely to experience higher wind speeds than a house with a lower classification. For example, homes with a C4 classification will require more reinforcements than homes with a C1 classification.
The classifications are informed by a range of considerations, including:
The roughness and materials of the landscape around the home.
The condition and features of the land where the home is located (e.g. high and exposed on a hill, set in a valley, on sloping terrain etc.).
The density of vegetation and other obstructions that are large enough to cause damage to the home.
Which A&L products are available in cyclone resistant configurations?
Our range of C1 and C2 windows and doors for cyclonic regions provide the same polished design of their non-cyclonic equivalent, engineered with the durability required to withstand harsh weather conditions.
The range is manufactured specifically in compliance with C1 and C2 requirements related to higher wind and water penetration pressures.
Purpose-engineered one-piece door stiffeners eliminate the need for any add-on components, ensuring structural performance and a superior aesthetic in the home.
As with all A&L products, a range of screening solutions are available to match.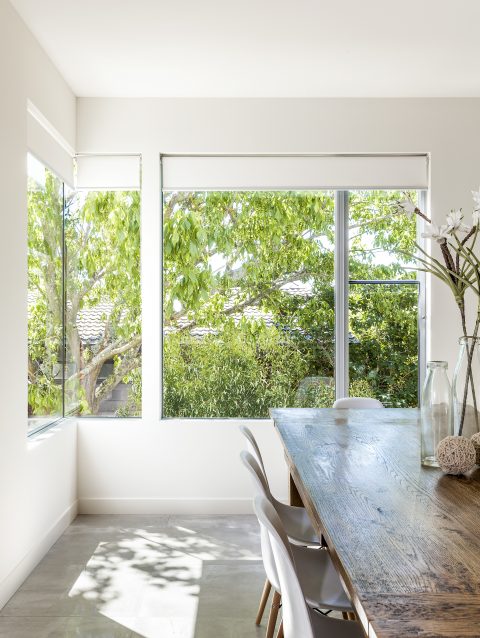 Looking for further information?
If you're building or renovating a home in a cyclonic area, we've got the experience and expertise to help you choose the right windows and doors.
Get in touch