Feature Project: Arden Homes
A partnership built on energy efficient, affordable design luxury
Sustainable design, premium luxury, and affordability. For many prospective buyers, the dream is to achieve any two of these three qualities in a new home. When you design and build with Arden Homes however, sustainability, luxury, and value aren't just achievable; they're inseparable.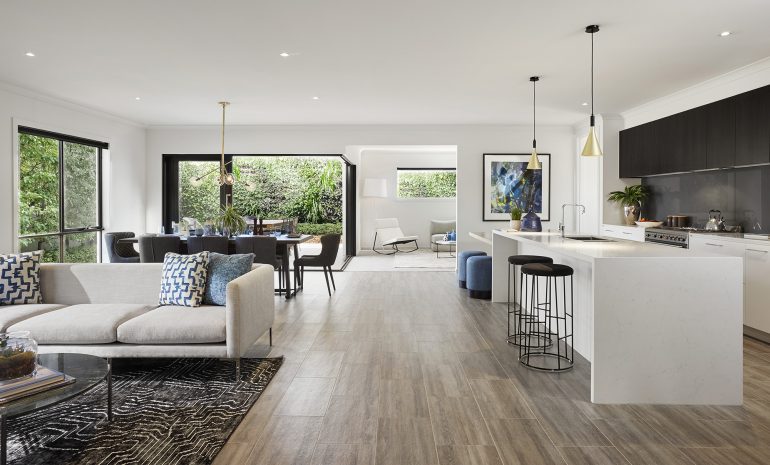 Arden Homes was founded 8 years ago as a boutique residential home builder in Victoria. By drawing on extensive residential building experience and recognising a unique gap in the market, today the team builds around 200 highly customised homes per year.
While every home is completely individualised, there are some constants and consistencies in the Arden Homes approach. The team offers architecturally designed properties with luxury standard inclusions and custom design flexibility, always at an achievable and highly competitive price point.
So, what goes into achieving their impressive blend of premium design, leading energy efficiency, and affordability?
We spoke to the team to discuss our partnership spanning over five years, the critical role of consultation in innovation, and designing homes that create more energy than they use.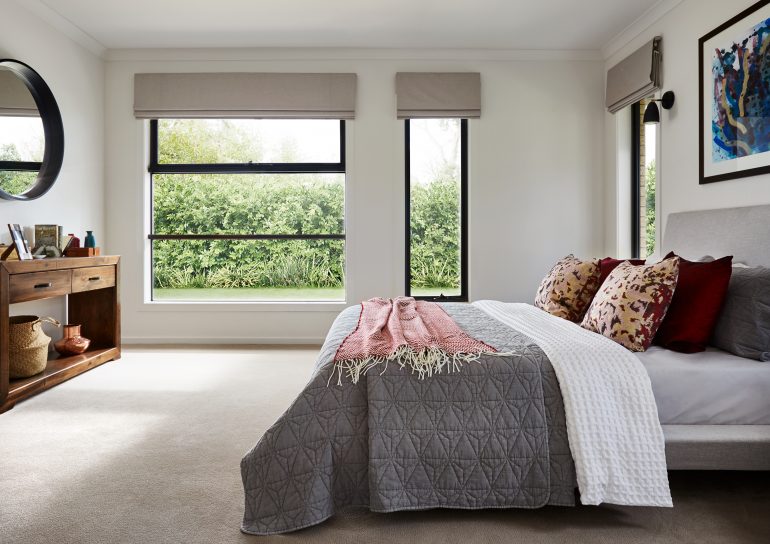 Unique processes for exclusive home designs
Arden Homes offer a high level of custom flexibility through a consultative design process that is tailored for each individual customer.
'Every home owner is different, so realistically, no two homes should be the same either.'
'We don't ask people to stick to a plan or choose from a limited set of options. Instead, we ask people what they want to achieve with a design, because every homeowner has a different set of needs. We work with people to identify those needs, and then deliver on them.'
'Our tailored process means that every one of our clients is guided through a consultative journey to design their new home. Throughout that journey, we only offer high quality, premium products and inclusions.'
'The A&L Boutique range certainly complements the high-end, premium design feel we aim for in our homes, through a balance of design, quality, and price.'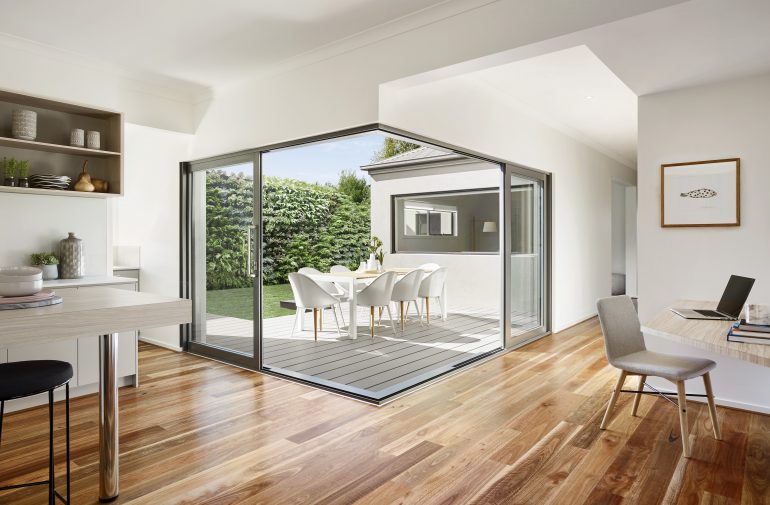 'The A&L range—both the Boutique and Standard range—in my opinion, A&L have achieved a perfect balance of quality, price, and design. We get the pricing we need to deliver the high-end finish at an affordable price point, but there's also a wide range of design flexibility because the product range is so extensive. And you can go on to customise each of those products as well. Of course, the quality is always there.'
'We've used A&L as a supplier for many years, but we've looked at other window suppliers occasionally in that time. We've never found a window manufacturer who has been able to deliver that same level of balance between price, design, and quality that A&L are able to provide.'
Designing for personalities, engineering for purpose
For Arden Homes, it's not simply a process of designing for luxury. Every design feature is premium, but it's also considered for purpose.
'Energy efficiency has always been a focus of ours and that's only going to grow stronger as time goes on.'
'Speaking from a design perspective, you'll notice most of our homes feature innovative sun courts with large picture windows from A&L. Those courts are quite expensive to construct, which is the reason most volume builders don't incorporate them as a feature in their designs.'
'However, our sun courts play a number of key roles. Firstly, they contribute to a feeling of luxury and space, but they also flood each home with natural light. We configure every sun court—and every home in general—to maximise on solar gains. That's because, obviously, the cheapest way to heat your home is through the power of the sun. Those sun courts, with the large A&L picture windows and large doors, play a critical role in delivering on both luxury and energy efficiency.'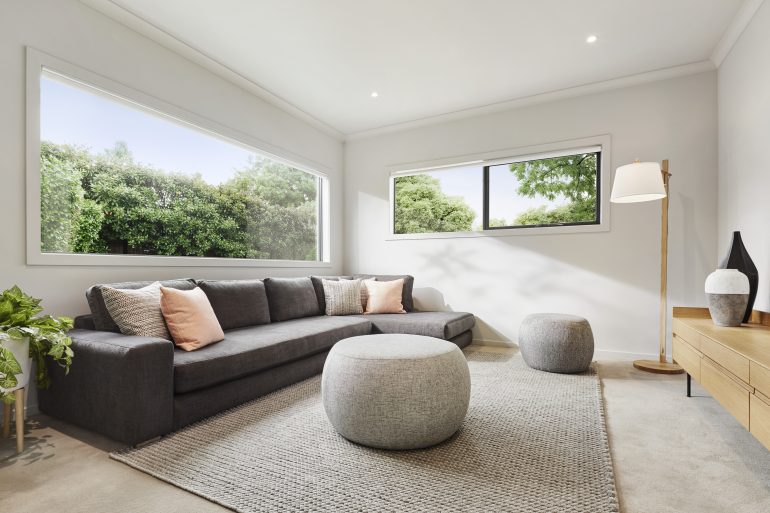 Creating an 8-star zero-net carbon home
In addition to designing homes that maximise natural resources, the team at Arden Homes have developed a property that creates more energy than it uses.
'The property is part of an urban development in collaboration with South East Water. It's the greenest urban community in Australia; there are greener communities around the country, but this is the greenest community listed in a metropolitan area.'
'We wanted to build an 8-star zero-net carbon energy efficient home and prove it could be done at an achievable price point.'
'When we use the term 'zero-net carbon energy efficient', we mean the home is capable of creating as much—if not more—energy than it uses on a daily basis.'
'To achieve this level of performance, we start by designing the home with the ideal geographical orientation required to maximise solar gains and create active breeze paths. We use the sun to heat the home, but we also create breeze paths to ventilate and cool the home by using carefully selected A&L windows and doors in key locations.'
'In this home, we used Double Glazed Windows with Low E Glass from A&L Windows, which have the highest thermal rating.'
'We consulted with A&L throughout the process—designing this home together—to achieve the zero-net carbon status with an 8-star energy efficiency rating.'
'A&L were heavily involved in the consultation process, because, simply, most of any home's thermal loss occurs through your windows and doors.'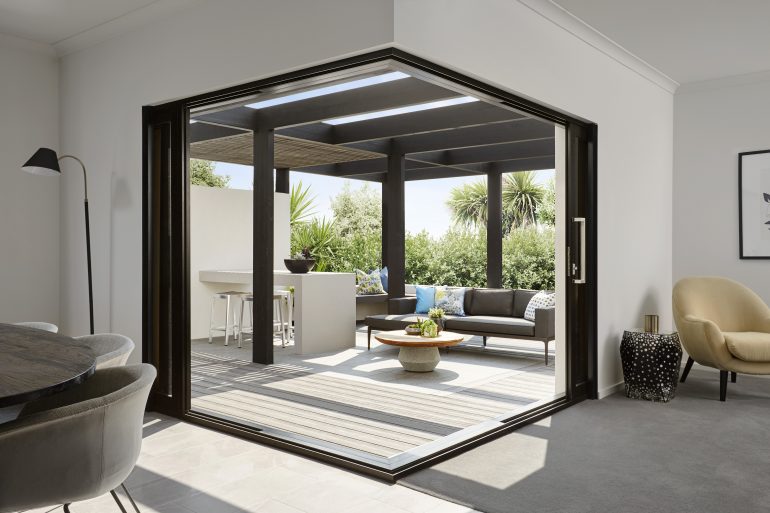 'A&L's Double Glazed/Low E products have a huge impact on the sustainability of this home and contribute to our design objectives throughout. They're their highest performing product in terms of energy efficiency, but again, at a price point that's incredibly affordable.'
'Without the Double Glazed Windows with Low E Glass, or A&L's participation throughout the process, this home wouldn't be anywhere near its 8-star rating.'
'If we switched everything out to more standard products, it would probably rate somewhere closer to the vicinity of 6.5. That's how significantly those A&L products can impact energy efficiency performance.'
Innovation through close consultation
Whether the project calls for high performance in energy efficiency, or any other unique capability, it's all about collaborating to understand each partner's unique needs.
'A&L are very flexible, and they spend a significant amount of resource and effort on R&D. When they're engaged in those R&D processes, they identify a range of partners—including ourselves—who they know have the appetite and the ability to trial new products and participate in new ways of thinking and doing things.'
'Their process is about getting the builders' perspective on what the end customers want in their home, what we want to offer our customers, what we need as a business, and where we may be headed. And then they tailor their R&D efforts to accommodate all of those considerations.'
'It's very consultative. It's a terrific process to be a part of.'