Indigo Homes & A&L
Celebrating 18 years of partnership with Indigo Homes.
For almost two decades, A&L and Indigo Homes have successfully worked together.
We spoke to Chris La Franchi of Indigo Homes and our very own Amy Pierson about how a professional relationship forged 18 years ago has stood the test of time. Here we share a snapshot of a relationship built on the shared values of innovation, high-quality products and excellent customer service.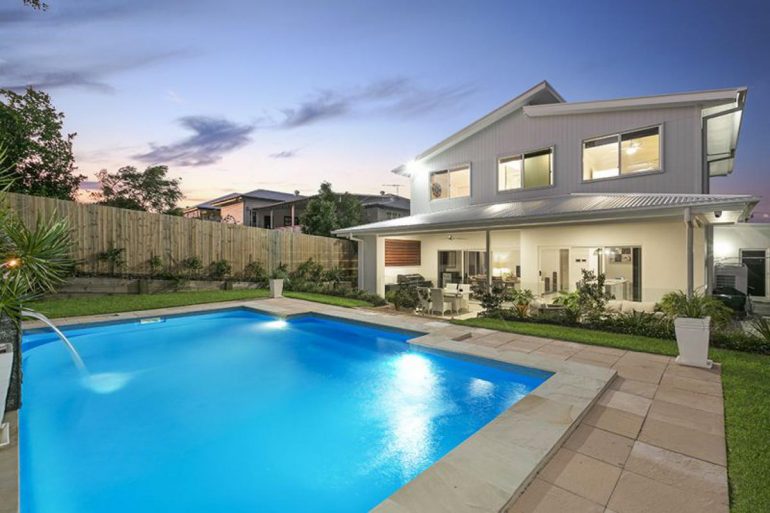 The first 18 years are just the beginning
Chris La Franchi, owner of Indigo Homes, remembers one of his first interactions with A&L was when one of the owners came onto his building site to deliver windows.
"He came to check everything was okay, and then he asked the deeper questions about the windows, what we thought about them, and what they could do better to support easier installation."
Chris was immediately impressed: "We'd never had a window company do that," he says. He tells us that A&L have maintained that high level of care and service ever since.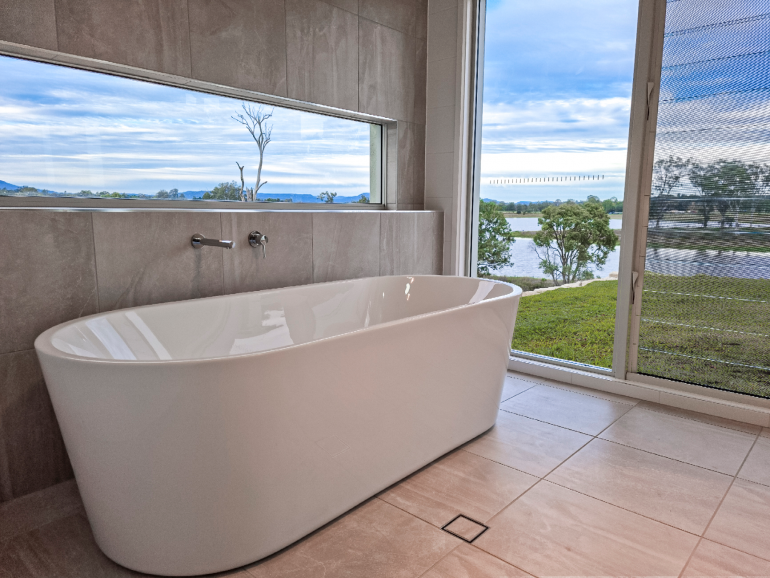 Support builds quality partnerships
While the A&L business began in Victoria 41 years ago, we first established ourselves in the Queensland market 21 years ago, not long before Indigo Homes.
Amy Pierson, General Manager of A&L Windows Queensland praised how both Indigo and A&L value collaboration and fostering positive relationships. Amy noted that as the two companies have grown, they've come to hold similar values.
"Both have created positive and productive cultures."
A great example of this is the fact that each company has retained many of the same employees over the years, which only strengthens the partnership.
Before starting Indigo Homes, Chris had worked for another home builder where he experienced the high level of service A&L provides, so the decision to choose A&L products for Indigo was an organic one. "A&L gave really good service to the previous company I'd worked at. And so, I had a pre-existing relationship with them. Once we started Indigo Homes, we partnered up with A&L for them to supply windows. And it worked out to be mutually beneficial and a long-lasting relationship," Chris says.
Chris describes A&L's service over the years as exceptional.
"If we've had any issues in regards to the windows or anything with clients, they've been straight onto it."
He says A&L are always so swift to sort out any bumps or issues. "It's just been a very good relationship in that regard. The other thing is, lead times for supply has generally been way ahead of most other window companies," Chris adds.
In the creation of their first display home many years ago, A&L provided Indigo Homes substantial support, which played a big role in helping them win the Master Builders National Best Display Home that year.
"The public walk in, and you see the look on their face when they see our work. It's pretty special."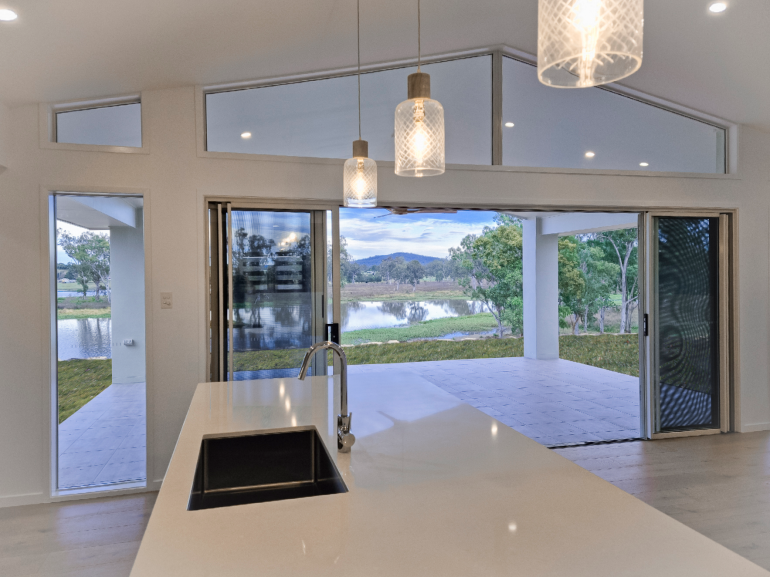 Going above and beyond for new product creation
"To be able to work with an organisation where you can just go there and sit down, discuss how things are working and what we need to be able to improve or talk about what we're missing in the market, is just so valuable," Chris says.
Amy similarly had high praise for how good the working relationship is. She highlighted how seamlessly A&L and Indigo work together to come up with innovative solutions.
An example of the problem-solving relationship Amy noted was during a time when indoor-outdoor living was growing in popularity.
"At the time, most builders relied on using two separate movable doors with a post in the middle of the doorway. This blocked the path and prevented there being a seamless open space that homeowners were seeking. The only solution on the market at the time were commercially used products that were expensive and required a complex installation. A&L worked with Indigo to come up with a more affordable and better door system that got rid of the need for a post. The new system could be easily installed on-site," Amy says.
Indigo was able to put the special access sliding door in their new NDIS home designs. And they're proud to know that they were among the first few builders in Australia to have such a quality product available to match customer expectations.
"We're pretty happy to be able to go back to our customers and say, 'We're able to do this," Chris says.