Compliance Explained
What Do the NCC Changes Mean to You – Stage 1
Your guide to the Stage 1 NCC amendments that affect windows and doors.
Whether you're a builder or designer, the upcoming changes to the National Construction Code will impact the way you work. From improved accessibility requirements to tighter restrictions around energy efficiency, the changes will affect every new building – no matter the size. Here, we'll outline the proposed amendments and what they would mean for your future projects.
Stage 1 – Key Amendments
Key amendments for stage 1 of the NCC associated with windows and doors include the following:
Accessibility changes including:

Clear openings for doorways
At least one step-free path and threshold to enter the home

Installation of windows and doors
Window and door fixings
Window flashing materials
Accessibility
A new introduction for the NCC 2022 is that buildings will need to achieve a higher standard of accessibility. The provisions are based in principle on the Livable Housing Design Guidelines (silver level). The change will affect several building elements.
Door openings will need to be wider in many instances:
Required minimum obstruction-free clearance of 820mm for at least one external doorway, excluding the door handle.
The same 820mm clearance on several internal doorways on ground floor or split level ground floors to designated room types.
Minimum door size in these instances will be 870mm for internal doors, and 920mm for external doorways depending on the door stops and hinges used.
One step-free entrance point will be required to access the home and a suitable pathway from the property's boundary. The step-free path can be achieved by:
A step-free path of travel from the boundary to the entrance door, which can incorporate either an access path or ramps including step ramps. Both must satisfy minimum width gradient requirements. A side door can be considered an entrance door, provided it has continuous step-free access.
The path of travel may be provided via an associated car parking space (if the car parking space is for exclusive use of the dwelling occupants). This may be a connected or free-standing garage with the required minimum dimensions.
Once a step-free path to the home is achieved there is a specific threshold requirement for the entrance door that connects the step-free path to the home:
The threshold of an entrance door into the home must:
Be level (inside to outside) i.e. No sill; or
Have a sill height not more than 5mm if the lip is rounded or bevelled; or
Have a ramped threshold that does not exceed 56mm in height, has a gradient no more than 1:8 and is at least 820mm clear opening in width; or
Have a lip / step which does not exceed 15mm in any part of the sill profile, if the above items cannot achieve the weatherproofing requirements.
It is worth noting that some of the amendments in the final preview of the NCC regarding thresholds are open to interpretation and because of this there will be a clarification document released by the ABCB at a later date to remove any ambiguity.
In addition, Part 2.4 Livable Housing specifies that an external step free entrance is required to include a drainage grate in front of doors without a sill.
Installation of windows and doors
Housing provisions has updated advice regarding the installation of windows and doors.
For window and door installation regarding all construction methods:
Structural building loads must not be transferred to the window or door assembly.
A minimum 10mm gap must be provided between the top of the window or door assembly and any load bearing framing / wall element. The minimum gap of 10mm may be increased where necessary to allow for frame settlement over wide openings.
Packing, if provided between window or door assembly and the frame must be located along each side and bottom of the assembly, must be fixed to stay, ensure that the sides and the bottom remain straight and should be clear of any flashing material.
For timber window and door installation regarding double brick construction:
In addition to the above, timber doors and windows installed into double brick construction (cavity masonry) must be fixed with 300mm long x 0.8mm kinked galvanised steel straps fixed to the back of the frames and set into courses not less than 150mm and not more than 400mm intervals.
Window and door fixings
There is a new mandate for the minimum number and type of fixings needed when installing windows and doors into a home. In response to these amends, AGWA released Version 2 of their Window and Door Fixing Guide. This clarifies the minimum requirements across different frame material types, from timber and masonry to lightweight steel. It also covers what's needed for varying wind ratings.
AGWA's guide features a handy table that shows the required nail diameter in relation to window width and height. It's worth noting that if a product is more than 1200mm from a corner, the minimum number of fixings required reduces by 40%.
Window and door flashing
There have been no major updates to flashing on windows and doors since the introduction of NCC 2019. However, we recommend builders ensure they use the materials highlighted in the NCC 2022, as it's likely to become a focus of compliance in the future, in particular Alcor flashing to door sills. For more detailed drawings and notes on flashing, see the latest NCC Housing Provisions document.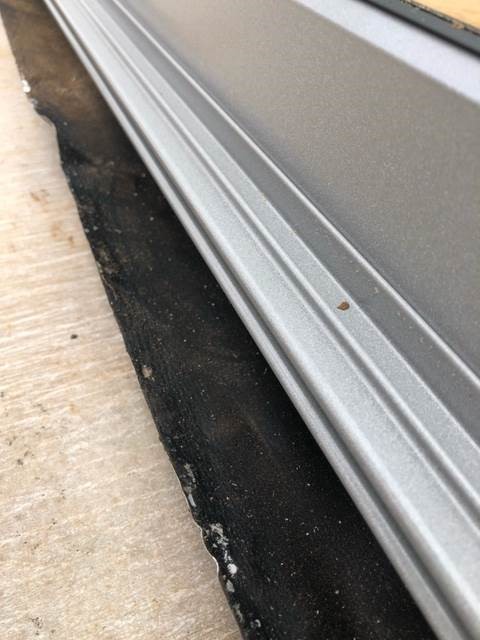 For further information and a more detailed overview of what's to come in the NCC 2022, head to abcb.gov.au.
*This article has been developed to provide general guidance, awareness and education. It should not be viewed as a definitive guide and should be read in conjunction with the requirements of the National Construction Code (www.abcb.gov.au). While every effort has been made to ensure the information is accurate, A&L expressly disclaims all and any liability to any person for anything done in reliance on this publication. No responsibility is accepted by A&L for any mistakes, errors, or omissions in this content.