Safety at A&L
Continuous Improvement On Our Safety Measures & Procedures
Safety is our number one priority here at A&L. We have always had a strong commitment to safety, and we continue to exceed national, state, and local regulations for safety standards. Safety is not something you set and forget – our safety measures and procedures are constantly evolving.
We spoke with Scott Daniels, our Environmental Health and Safety Manager here at A&L, about all the latest safety updates. He heads up the safety team as well as oversees safety procedures and protocols across our business. We discussed the recent improvements we've made and asked Scott about any upcoming safety plans for the year ahead.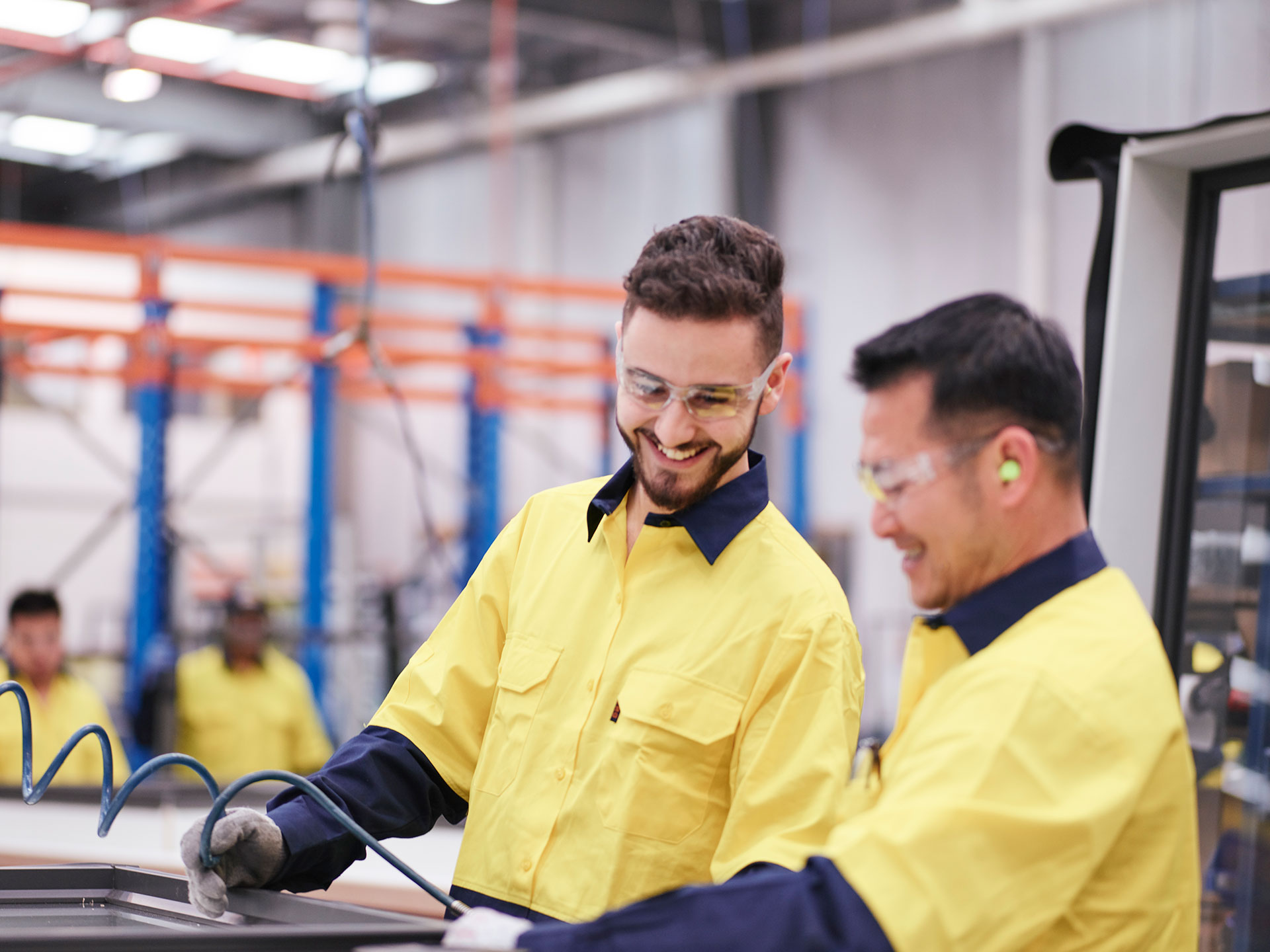 Our safety management system
A&L have a safety management system that covers all our safety protocols to give them the focus they deserve and to meet all and any requirements. This includes a variety of procedures from personal protective equipment through to our hot weather policies. Scott tells us it's a very comprehensive system that covers all the steps along the way, starting at the very beginning.
"From manufacturing the windows and doors through to delivering them to our customers, it ensures we're protecting our employees."  – Scott Daniels, A&L Windows.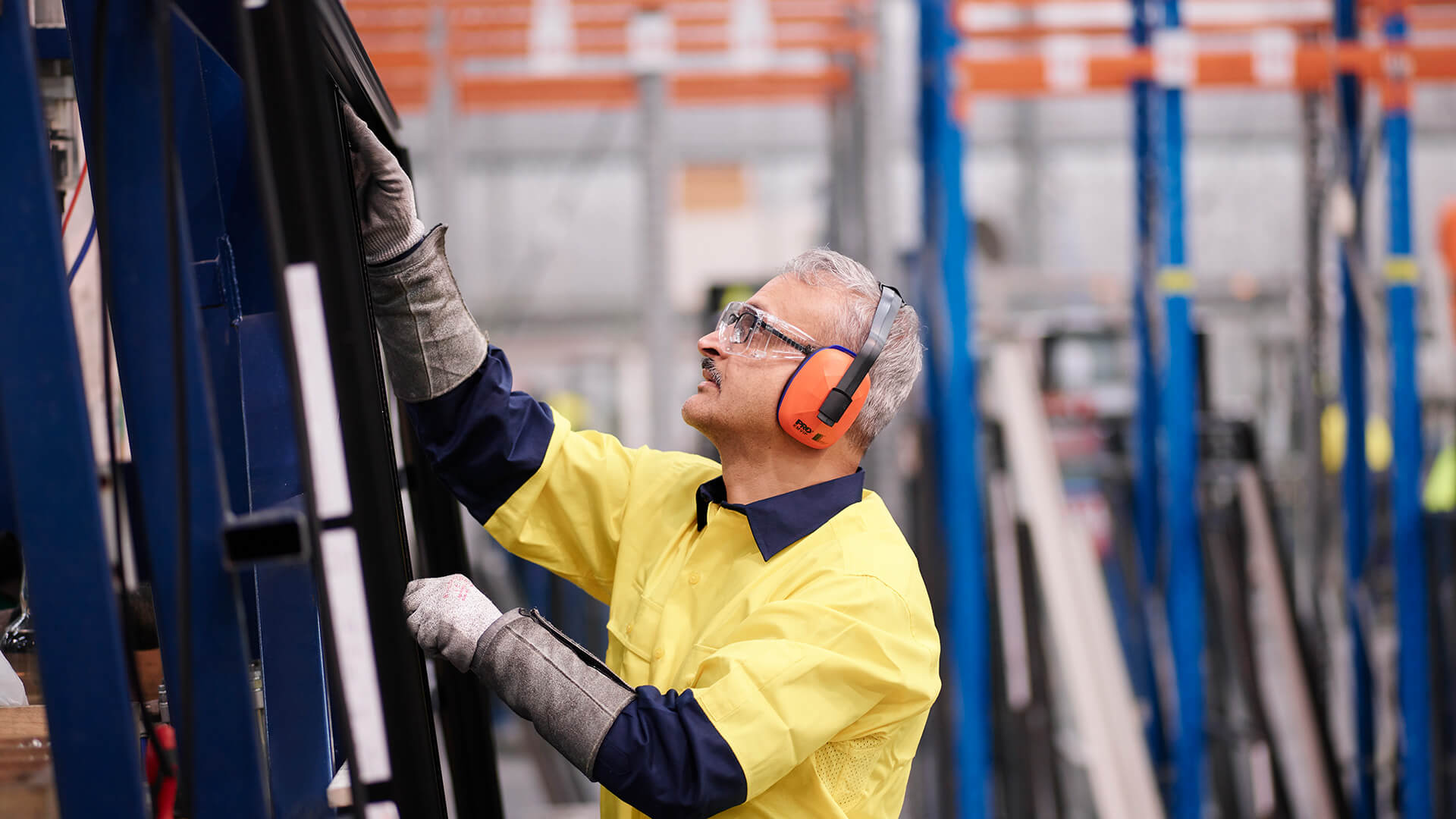 Giving our team an extra lift with truck hydraulics
Our trucks have been upgraded to feature a hydraulic lift system. This is welcome news as it removes the need for heavy lifting because the hydraulic lifts bring the material down to the ground level so the transport team can handle it safely from there. Previously, we were following the industry standard of workers having to manually lift product off the back of trucks themselves. Now, due to the updates, truck contents can be safely taken out of the truck with lower risk of injury, fatigue, or undue stress.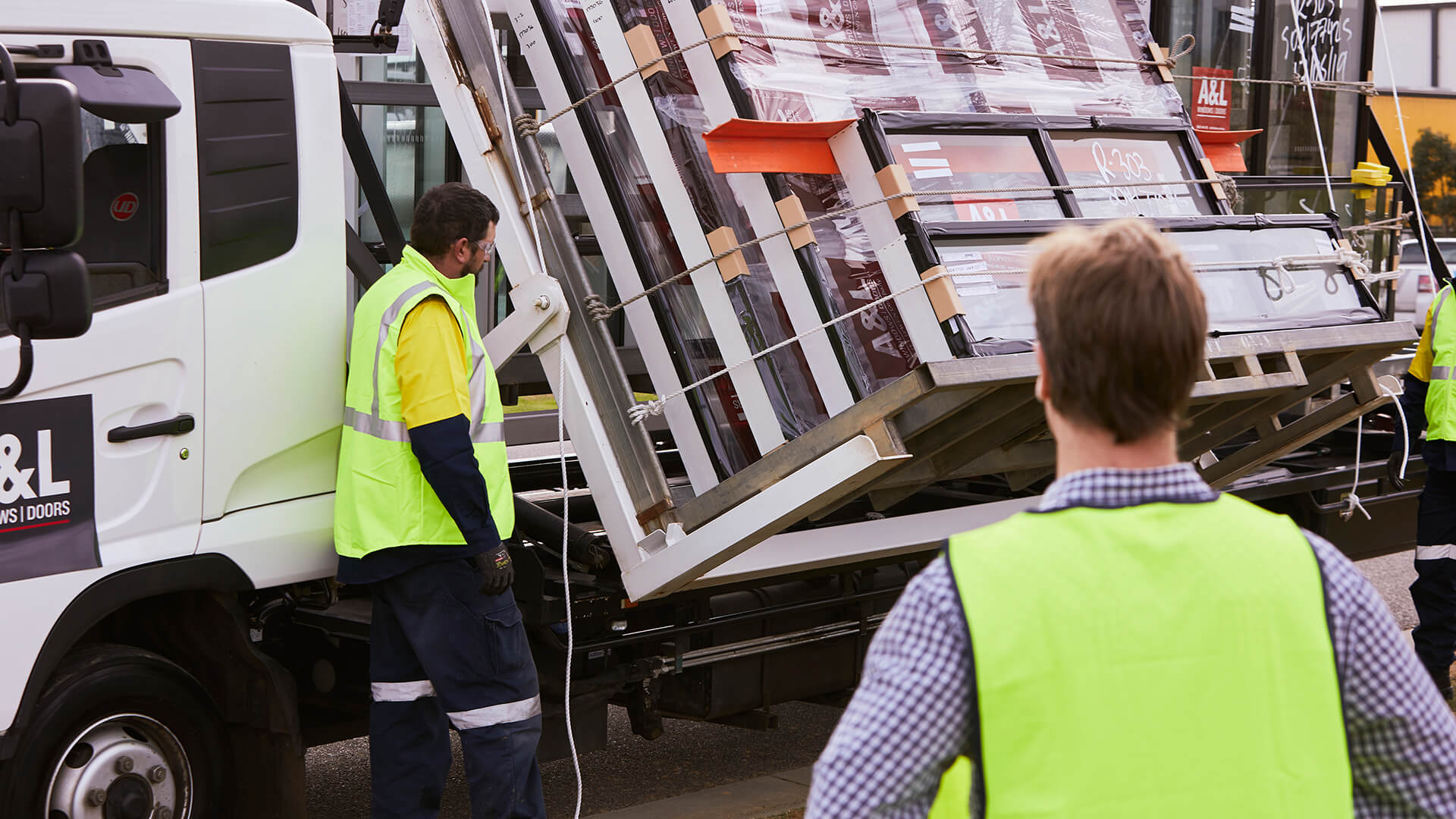 Prioritising personal protective equipment
Every A&L delivery driver and factory worker wears head-to-toe personal protective equipment (PPE), including full length, high vis clothing and gloves for protection. "Obviously moving around large and often heavy products featuring glass is a dangerous business, so the PPE is to prevent drivers and workers from cutting and injuring themselves," Scott says.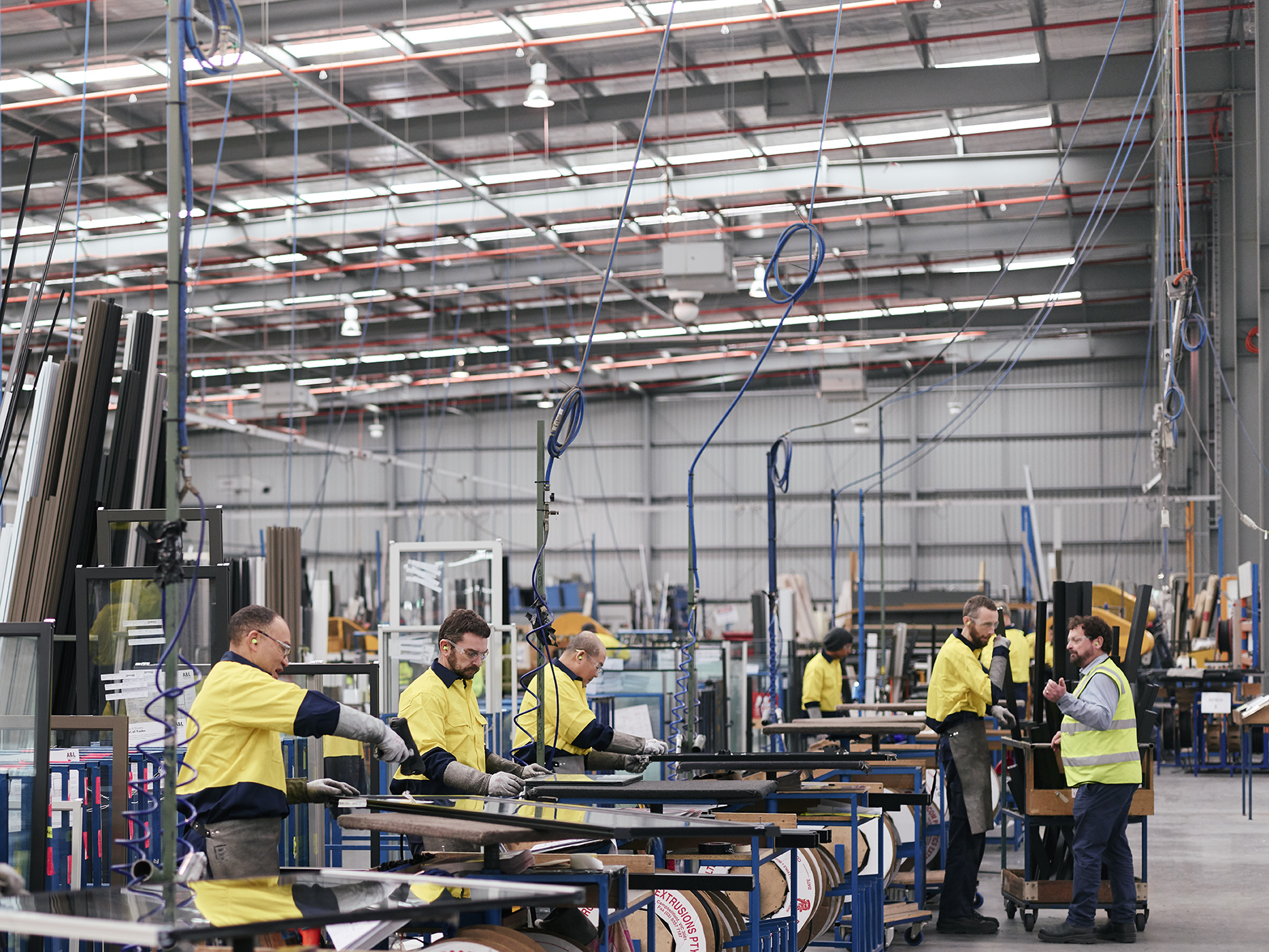 Keeping limber with on-site physios
We have permanent on-site physios. They're available to all staff for both work-related and non work-related injuries. "It's a fantastic service," says Scott. He also tells us that the physios provide specialised manual handling training. "It's not your run of the mill, 'This is how you lift,' advice. It really needs to be specific to the job so we give our employees all the tools. When I say tools, they are the right lifting techniques tailored for their work. It's utilised a lot," Scott says.
Rising to the challenges of Covid-19
The past few years, like for many companies, have proved challenging due to Covid-19, but we have risen and adapted to the challenges presented.
"All our service and transport staff have had Covid marshal training, which is basically infection control training." – Scott Daniels, A&L Windows.
We provide our staff with Covid PPE, from antibacterial wipes to wipe down the vehicles and other surfaces through to the correct masks to wear while on site and whenever needed.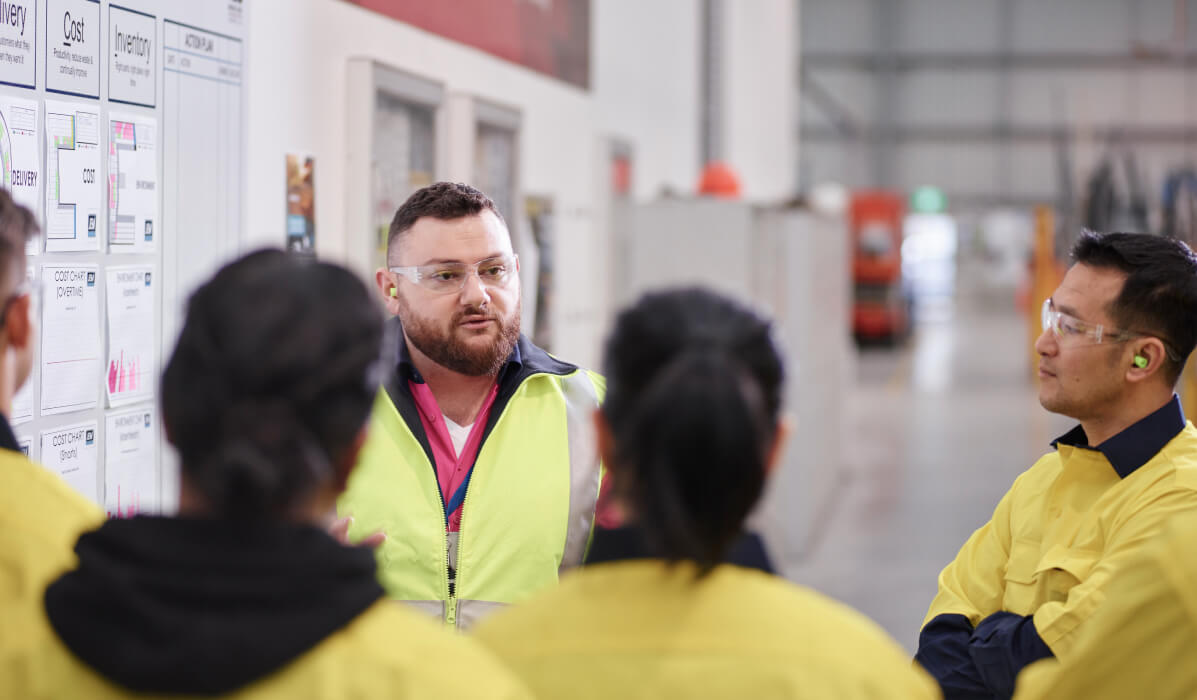 Always improving how we work with scaffolding
For our A&L team, working at heights is a part of the job. This includes working high on roofs or scaffolding, installing our products. It can be work with some risk, so the safety equipment used for working from heights was recently upgraded. New scaffolding equipment has been made available that allows our employees to work more safely on rooftops and at heights. With ongoing safety improvements in mind, this new equipment will be used at any job that requires rooftop work.
Doing the right thing – rain, hail, or shine
Our hot weather policy has also been updated. We want to make sure our employees are safe when they're on site and when delivering product to customers. When it comes to different weather and different environments our team encounter day to day, we need to make sure we ask the right questions and always follow our procedures. As Scott poses, "They might show up to a house and it could be 50 degrees inside. So, we ask how do we manage that? How do we maintain our employee's safety?"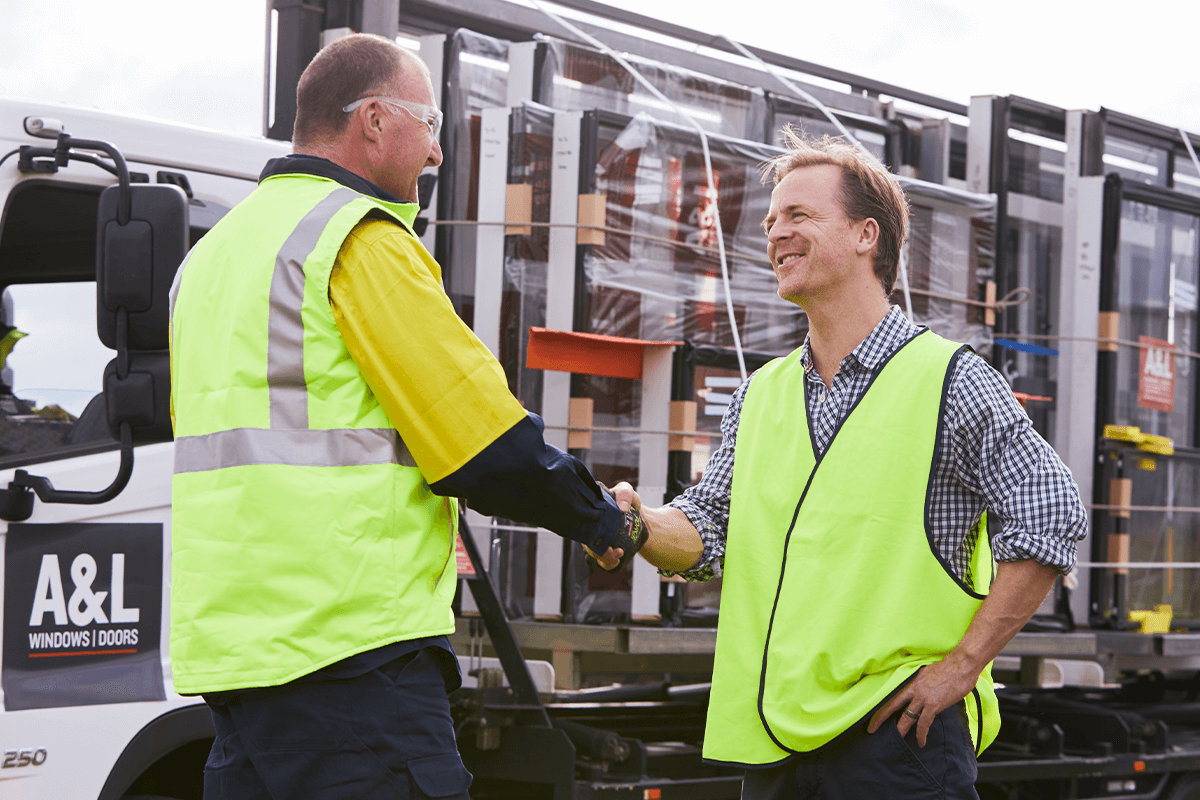 Our commitment to a safe future
We are always looking to better our safety procedures and policies. We have recently started a large project to update our manual handling procedures across the business. For service and transport, we're looking at ways our workers can take product off the back of a truck, put it on a trolley and deliver it to the customer's site with minimal lifting. On site, we're looking at equipment that can assist in removing some of these hazardous manual handling lifts. As well as the manual handling updates, we are also looking into further improving our injury prevention procedures at our manufacturing facility, with a special focus on pedestrian forklift interaction.
With all that we have done before and the improvements we are about to make, we're looking forward to a safe and productive future for 2022 and beyond, for all our team and partners.