Data, connection between teams, and the power of SAP
SAP: moving to more seamless operations.
From research and design through to production, logistics, service, and delivery, manufacturing windows and doors is a complicated process.
If you imagine the end-to-end journey as a machine, with different cogs, gears, and pistons all relying on each other, then SAP—or Systems, Applications, and Products in Data Processing—is the oil that ensures everything runs smoothly.
It's a simple three letter acronym, but SAP refers to powerful software and near-limitless capability.
SAP plays a key role in refining processes, improving teamwork and cohesion throughout A&L, and ultimately, delivers better experiences and products for you: our customers.
With SAP having been in full swing for the past three years in Victoria—and sparking improvement in service and delivery across the entire team—we're on the cusp of an exciting launch in Queensland.
We caught up with our experienced Systems Specialist, Dale, to learn how SAP is completely transforming the way the team works.
An introduction to SAP
SAP is an Enterprise Resource Planning system. Put simply, it's an integrated software platform that allows the many different divisions within A&L to operate under the one technology solution.
It helps each of these different teams to "speak the same language" and therefore better prepare or perform their role within the wider process.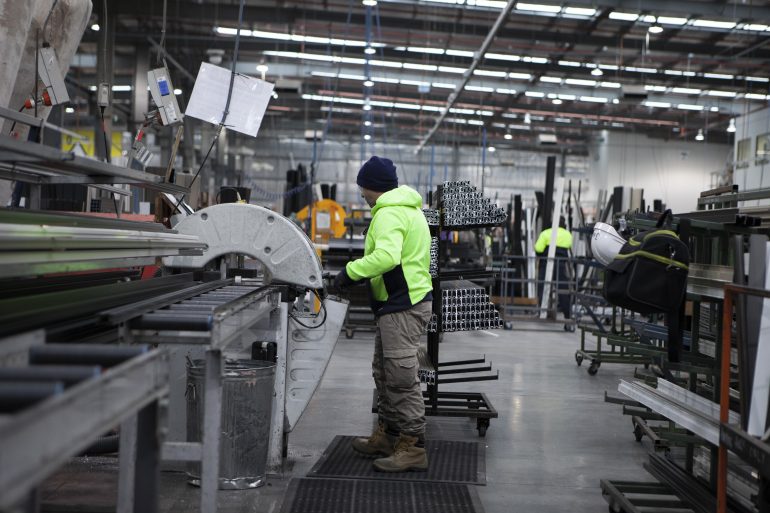 SAP creates improved visibility and communication across all teams.
---
With SAP, every division—including Sales, Procurement, Inventory, Operations, Transport, Service, Finance, Management, and more—can access, understand, and use the data in each of those areas to refine their approach. It's the brain that coordinates all the different muscles of the business.
SAP empowers us to manage, analyse and improve the production and delivery process, often in real-time.
When each area within A&L can see things that are critical to other teams—say, changing purchase orders for Procurement and Inventory, or fluctuating production requirements in Operations—they can add considerations into their existing reports or processes, or change their decision making on-the-fly to deliver the best results.
This capability enables day-to-day improvement, but it can also help us to identify opportunities to evolve the business in the long term.
Team-based enhancements, universal benefits
Since SAP was implemented in Victoria in 2016, the system has created better visibility, connection and transparency between teams, which results in improved interplay between the divisions universally.
From a general business perspective, SAP has empowered the team to look at different costing methods because of more efficient production processes overall, and subsequently, to create consistent, accurate pricing structures for our customers.
With real-time visibility into production requirements and logistics, SAP helps keep things moving, regardless of the challenges that can pop up in manufacture or delivery.
---
SAP has also given us the ability to improve by automating a variety of tasks that were performed manually in the past: from labour intensive tasks on the operations floor to managing the paperwork involved with Occupational Health and Safety.
The beauty of SAP is its flexibility. While it's capable of streamlining end-to-end processes overall, it also accommodates and enhances the specific day-to-day operations of each team.
With SAP, the Operations team can better manage variations in demand, rapidly and efficiently scaling production rates up or down to accommodate changes in requirements as they occur.
With SAP, the Operations team can better manage variations in demand, rapidly and efficiently scaling production rates up or down to accommodate changes in requirements as they occur.
For the procurement team, we now have an automated method of generating purchase requisitions and purchase orders. Previously, while there was some automation, there were time consuming manual tasks among the workflow processes which, over time, increasingly create the potential for error.
From an inventory point of view, we can now proactively identify overstocks ahead of time and reduce them. This can have a huge knock-on effect for general operations, manufacturing, delivery, and more.
Cutting-edge technology meets solid experience
The Victorian SAP project was administered by a versatile team including our Systems Specialist, Dale Phillips, who brings over 25 years of Information and Communications Technology experience from across every aspect of A&L's operations.
Like the SAP system he helped to implement, Dale has influenced nearly every component of our business throughout his journey.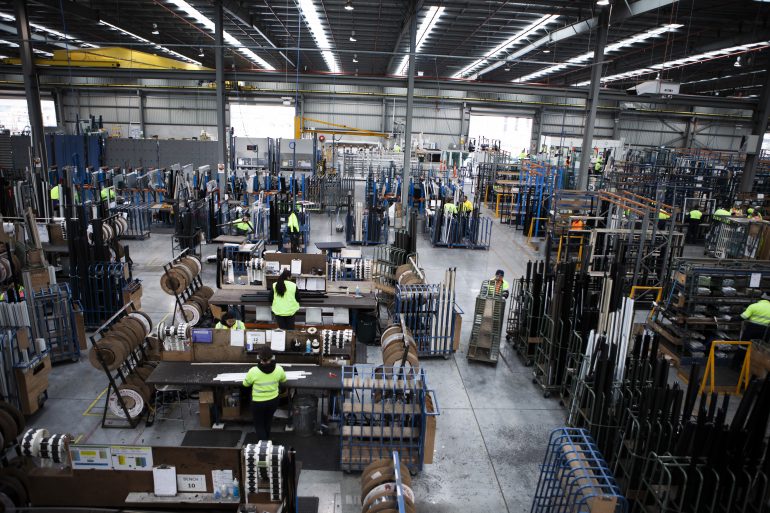 In 25 years, our Systems Specialist, Dale, has seen it all.
---
"I started on the shop floor, actually. From there, I moved around different areas within the business, before being given the opportunity to build and implement some software to integrate with A&L's existing system at the time, which was DOS-based."
Dale hasn't looked back since those early DOS-based days. After experience in a variety of ICT and Project Management roles, he was perfectly positioned to assist in founding the Queensland arm of A&L.
In 1999, Dale was appointed Operations Manager when we opened the doors to our Queensland headquarters.
"I moved from Victoria to get the factory side of things up and running in Queensland, and to manage Research, Development and Engineering."
"I was involved in implementing the original ERP system in both Victoria and Queensland. And that system was basically our operating infrastructure for the past 10 years before we made the transition to SAP in Victoria."
Implementing SAP in Queensland
Based on the learning and improvement SAP has created over the past three years, we are preparing to introduce a similar solution in Queensland this year.
Armed with experience from the launch in Victoria, the team is preparing for roll-out.
"We have provided each of the division subject matter experts with a wealth of time and knowledge before making any changes. It's vital that each team, and the customers they serve, have a comprehensive understanding and detailed context in relation to the way processes will evolve or improve."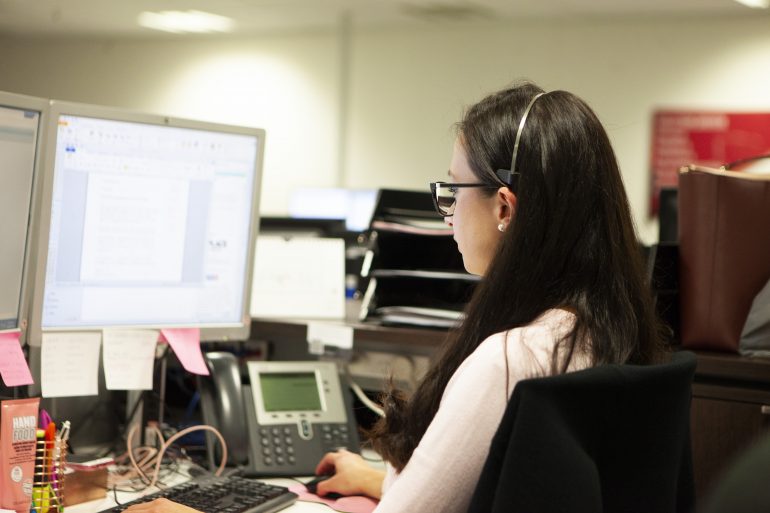 Armed with the additional insights SAP provides, our sales team are looking forward to enhancing the customer experience even further.
---
"We have compared the Victorian system with the requirements in Queensland and designed various functions to accommodate the state-based differences in operations."
Looking forward to launch
With the initial processes already underway, the team is excited about the prospect of implementing SAP and improving systems in Queensland.
If you have any questions about the launch project, the SAP system, or how it may change or enhance your experience with A&L, please get in touch with your Sales Representative today.