Affordable Energy Efficiency
SJD Homes Making Net Zero Affordable
For the new home builder, sustainable building practices have become a huge focus as legislative requirements around energy efficiency continue to change. Yet, a lot of people might have questions about how affordable energy efficiency can be achieved, particularly for first home buyers.
To find out more, we spoke to an expert on the subject. Simon Dunstan from SJD Homes has been building for 30 years, with sustainability a major focus along the way.
"We as a company, and myself as an individual, would like to make a positive impact on the environment." – Simon Dunstan, SJD Homes.
"I've got a lot of personal passion in this space. And I think, from a strategic point of view, it's an opportunity as well. There's always going to be those few people that are early adopters. But we're trying to tap into the wider market, because sustainable building is a point of difference right now. It's still not seen a lot in the mainstream," says Simon.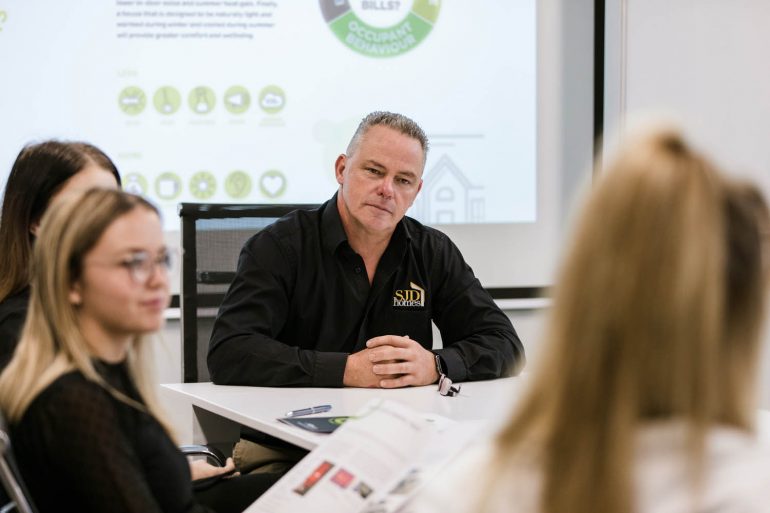 And Simon has a willing partner in A&L. He's appreciative that A&L have similar attitudes to SJD Homes.
"A&L understand that if you're going to be bringing a product to the market, it needs to be price driven, as well as have all those energy efficient benefits," he says.
Simon tells us that building homes at an accessible price while reaching net zero is the future. But rather than wait for the future to arrive, he's keen to be a leader in this space. "Let's not be dragged to that point. Let's be at the front of the pack and be a point of difference," he says.
"Achieving sustainable housing isn't that hard, but achieving it and making it affordable, that's the magic." – Simon Dunstan, SJD Homes.
The aim for SJD Homes is sustainability at scale, leveraging high volumes to achieve lower price points. As Simon outlines, "I think the way we do it appeals to the masses, which hopefully makes a greater impact."
The essential elements of a net zero home
Simon tells us the top factors that make a house carbon neutral are having double glazed windows, higher R value insulation, the home's orientation on the land, efficient appliances, thermal mass of the building fabric and solar power. And all these elements are not only essential for sustainability, but they are also the key ingredients in the way SJD design and build their homes.
Windows
Having double glazed windows reduces energy wastage which can provide savings on energy costs in a home, and makes a huge difference from a sustainability point of view. It can also make a home far more pleasant for the people who live there. "The general comfort is another big plus," Simon says.
Insulation
While insulation is a standard in all Australian homes, SJD Homes increase the quality and the R value (which measures the effectiveness) of the insulation they use.  "An average home has wall insulation of about 1.5 R value. In the ceiling, it's probably about 3 to 3.5. So, in our homes, we've increased those to about 2.5 in the walls and about 5 in the ceilings," he says.
Orientation
Orientation is a big factor in net zero home design, too. "The more you can utilise a northerly aspect, the better. A homeowner can use the natural energy of the sun to make a difference, especially over the winter months," says Simon.
Appliances
Using efficient appliances helps. "The most efficient and cheapest ways to achieve zero net carbon is by having ducted heating and a gas-boosted solar hot water system," says Simon.
Thermal mass
The thermal mass of the building fabric is also important. According to Simon, "For example, the thermal mass of tiled floors in Melbourne is better as opposed to carpet and timber. They tend to hold heat in winter. And during summer, the tiles are cooler for the homeowner. This creates a bit of an equilibrium."
Solar power
"Solar power has to be part of the solution if we're trying to get to zero net carbon. The building fabric is going to get as good as it can be, same with appliances. But still we're using power – we need to be able to generate our own. So we need to have solar on the roof," says Simon.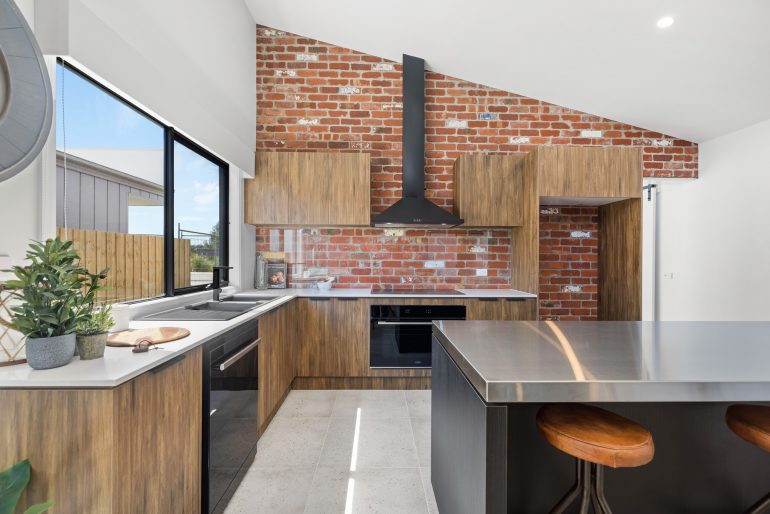 Sustainability made affordable
While Simon is pro sustainability, with that comes a belief in affordability, and SJD have worked hard to find the product solutions to make this happen.
"I think our approach is: it's got to be affordable. We, as a business, are more set up for volume so we understand that it's got to be reachable for every person. And we also get a cost benefit out of it, if it is affordable," says Simon.
With this in mind, SJD Homes have created an affordable housing upgrade, which can be added onto any of their houses to make them carbon neutral called the Z-Range. The Z-Range of homes feature double glazed windows, solar power, energy efficient appliances, solar hot water, upgraded insulation and more.
Originally a product from a collaboration with Sustainability Victoria in 2018, SJD Homes kept on creating and developing the Z-Range to achieve the incredible offering they have for home buyers today.
But, as Simon tells us, the best advocates for their Z Range are the ones living in these homes. "The people who move into these homes, can't believe it. They just walk around the house in the middle of winter, hardly putting on the heating. And they're saying the power bills are non-existent."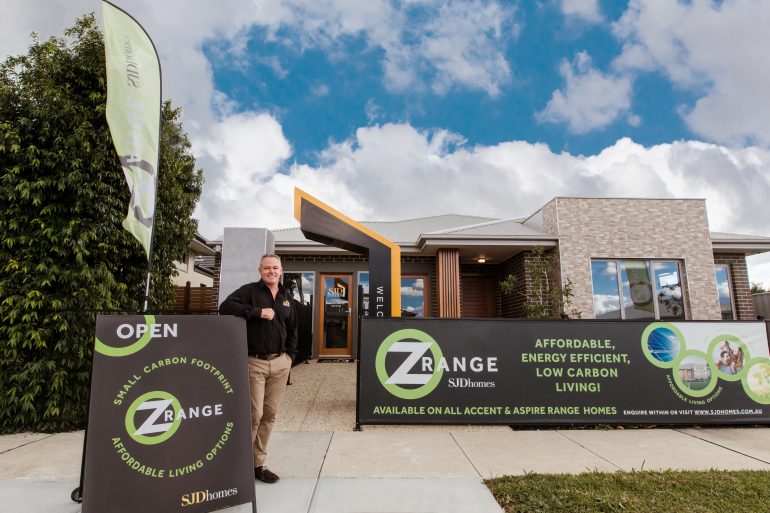 We should focus on today
SJD Homes may be a leader in the space of affordable, sustainable housing, but Simon believes sustainability in housing shouldn't be thought of in future terms – it's something we need to be doing now.
"It's not that hard. All of this could be achievable today. Don't wait until 2030 to get to zero net carbon," he concludes.