Dennis Family Homes & A&L
What Makes A Great Home With Dennis Family Homes
Today's homes for the modern Australian family.
A great family home is one where memories are made, and Dennis Family Homes strive to make exactly that. They understand the needs of a modern family, and are committed to delivering stylish, functional, and affordable homes that help to build a positive future for Australians. We spoke with their national design manager, Kelvyn Rowley, about what makes a home truly a family home, how designs have changed over time and how they approach affordability and energy efficiency.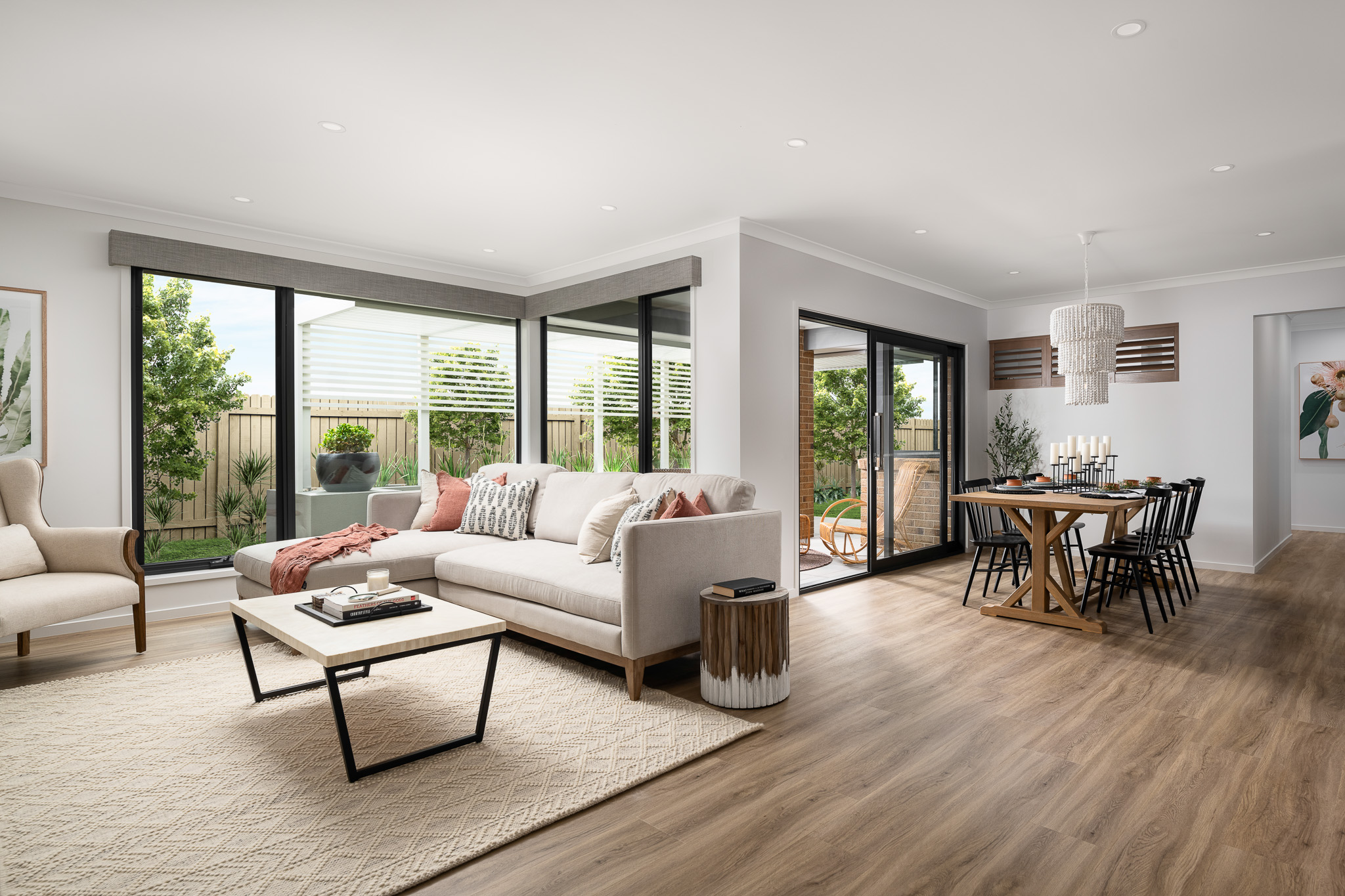 Dennis Family Homes is a family run business with three generations involved across various areas of the company. It was started by Bert Dennis, now 87. He started his career in civil engineering before creating a subdivision company in the 1960s. By the '80s, families began to demand house-and-land packages, so Bert Dennis delivered, and Dennis Family Homes was born.
What makes a great family home?
Kelvyn tells us that a great family home looks different to different people. "It depends on the family. Originally, we catered for young couples starting out. But as our company has grown and changed, so has our customer base. We also, especially in recent years, have more multi-generational living – the grandparents are living with the rest of the family. Essentially, a great family home will be built to suit current and future needs," he says.
Dennis Family Homes builds houses for families of all shapes and sizes. Every inch of their homes has to be functional – they make the most of the space available.
And to truly make the most of it, every element needs to work together – from the floor plan to windows and doors, and everything in between.
Kelvyn explains further on how windows and doors can help create a home to suit any family, and how Dennis Family Homes rely on A&L's products to support this vision. "A&L offer a great range of windows that suit different situations: sliding windows, awning windows, as well as feature windows that suit kitchens. We bring in different sash configurations, and even servery windows that can open out to al fresco areas."
Every family has its own nuances and needs. As Kelvyn tells us, Dennis Family Homes believe that a great home should cater to these individual needs, so they've designed their range of homes to suit any family's unique way of living.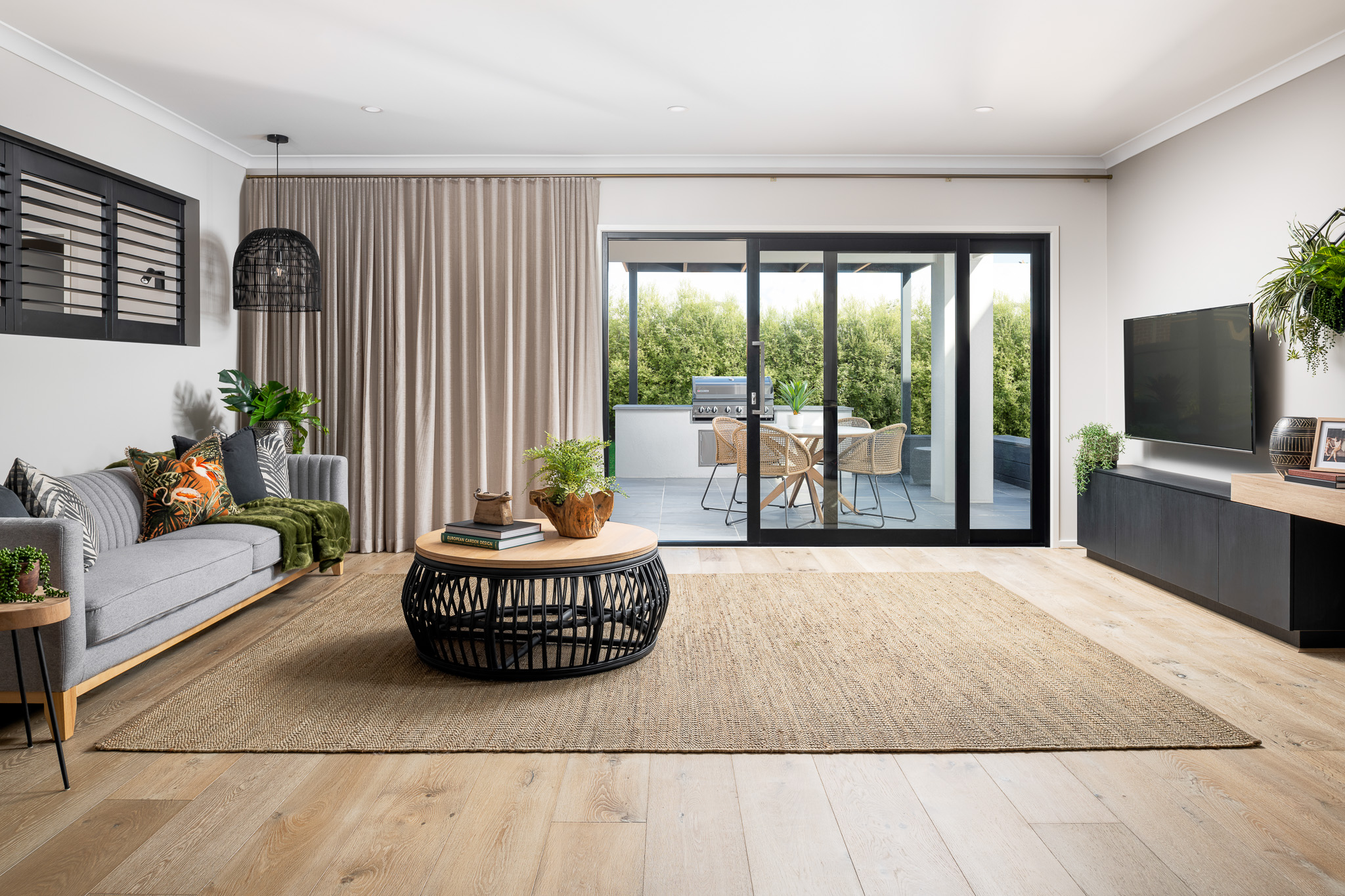 A focus on affordability
Dennis Family Homes proudly make their houses affordable.
"Part of the design process is to make sure we're being efficient in construction." – Kelvyn Rowley
The first thing they look to do is ensure the construction plans are economically efficient, and one way they do this is by maximising the use of the available land space. Another method for improving cost efficiency is making the roof design uncomplicated: minimising the number of hips and valleys in the roof.
"Generally, we try and keep it as simple as possible," says Kelvyn, adding that keeping things simple makes construction far more efficient and affordable. Once they have the simple basics, they can work with the homeowner to add other desirable features and inclusions.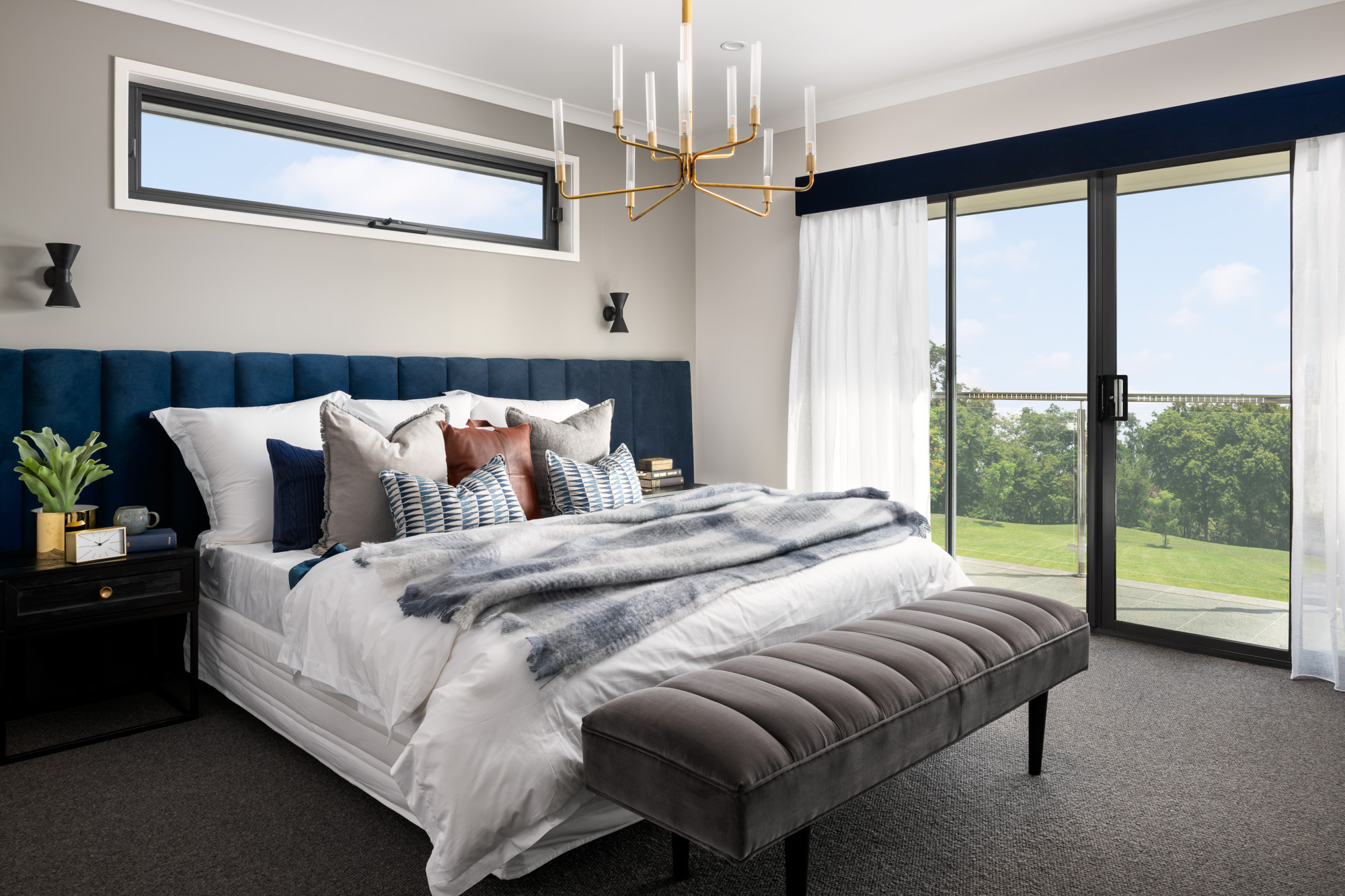 Striving for innovation and energy efficiency
Twenty years ago, double glazed windows weren't nearly as popular as they are today. Over time, demand has risen and so has the volume of production, making them more affordable. Kelvyn tells us that, for Dennis Family Homes, double glazed A&L windows are vital to help them meet thermal performance regulations in all their homes.
Energy efficiency is a big focus for both Dennis Family Homes and A&L, but that's not where the innovation ends. It's in the smaller details, too. Kelvyn says another aspect of A&L that he respects is their research and development department. "They're always looking to improve things, whether it's the sliding door handles or the window winders," he says.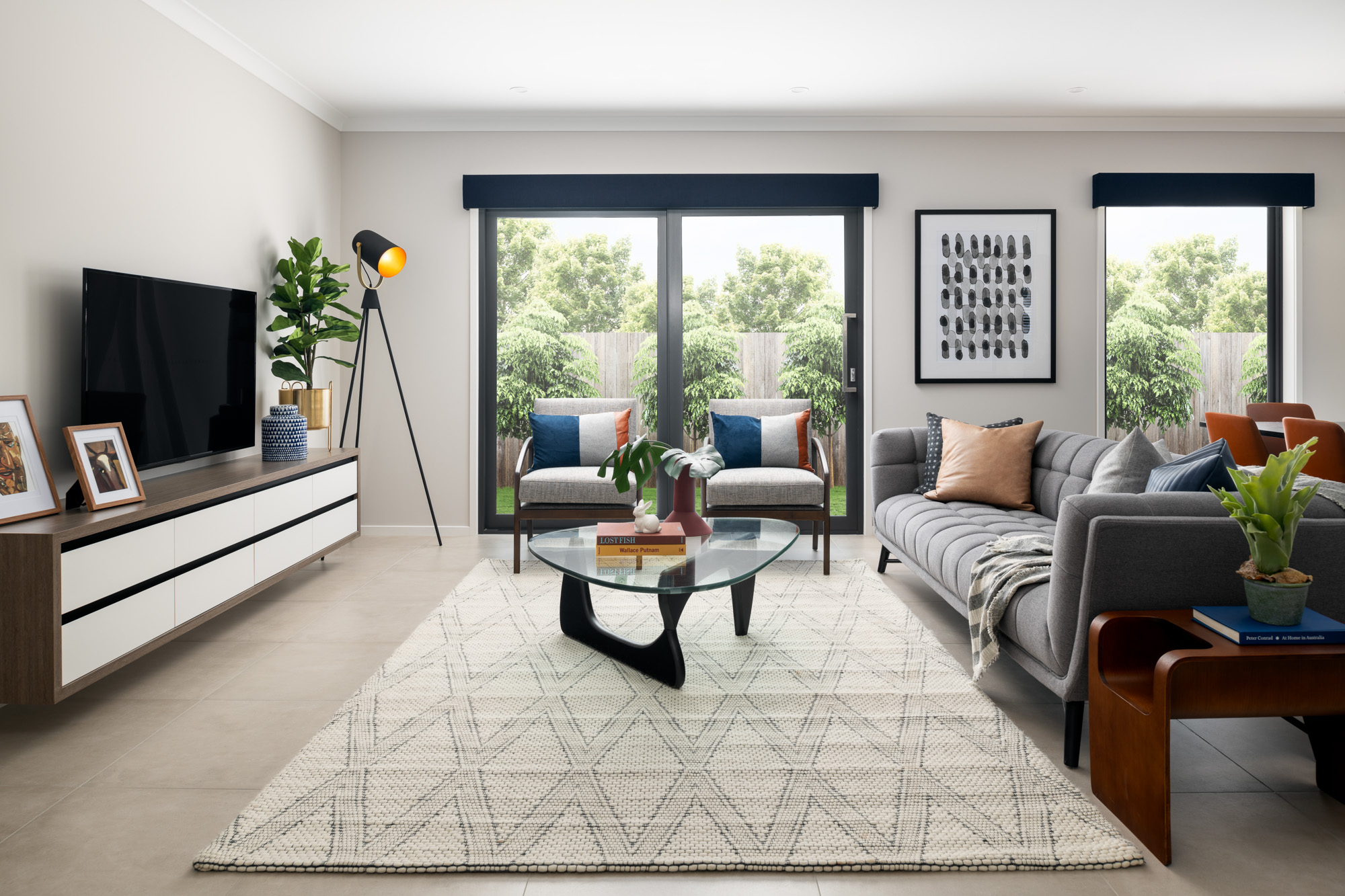 The future of the Australian home
Home designs have changed so much over the years. As Kelvyn points out, over 20 years ago it wasn't as common to build a home with ensuites. There was typically only one bathroom per house and garages were not must-haves – a carport was considered adequate. Whereas now homes are bigger with more specific rooms, such as spaces for home offices.
Change will continue, Kelvyn tells us, and the direction it's heading in will mean increased sustainability with high energy ratings. The recent proposition for housing is that all new builds will be reaching a minimum of seven stars for energy rating – currently they're sitting at six stars as a standard across new builds. So as Kelvyn suggests, a great home will be a sustainable one.
"Over time the expectations of what a home is has grown." – Kelvyn Rowley
"Every generation wants a better home than their parents lived in," says Kelvyn. The houses that they're designing for the future will be far more energy efficient and have better accessibility too, but to achieve this they know they will have to work creatively to keep the prices affordable.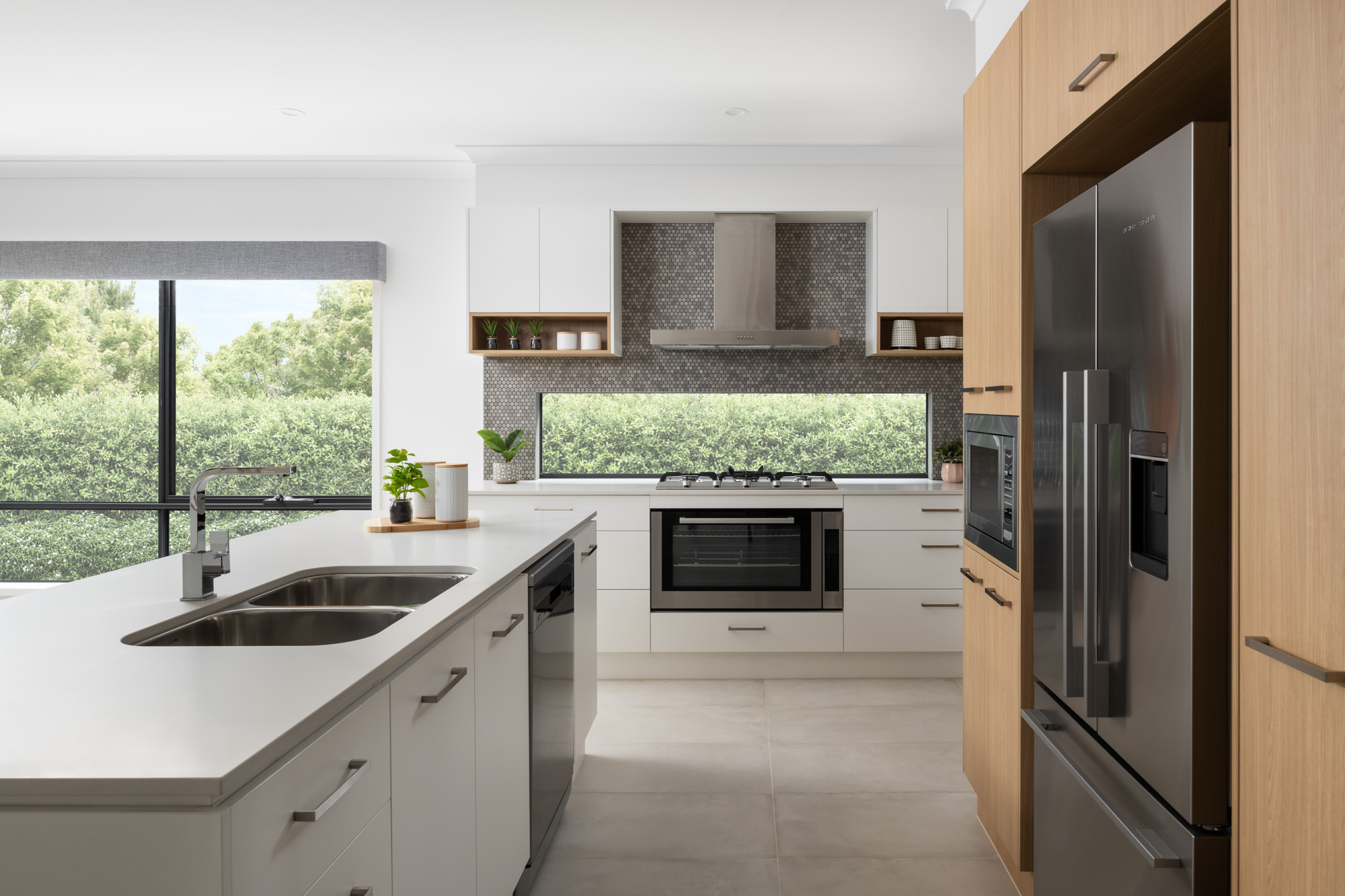 Home is where the heart is
As Kelvyn outlines, a great home is one that is sustainable, affordable, functional and flexible for all members of the family. And there's one thing for sure – truly great family homes are built for making lifelong memories.