40 YEARS OF A&L STORIES
Orbit Homes: highlights from a partnership of 35 years.
For us, there's no better measure of success than long-term partnerships with well-respected builders.
When you talk about well-respected builders, Orbit Homes Group is a business that immediately comes to mind.
Across their 40-year history, the team at Orbit have built a strong reputation for quality, care, and integrity in building homes. Their dedication to excellence in service and craft is reflected in a huge (and constantly growing) list of industry awards and accolades they've collected along the way.
It's an impressive history to date, and a story that we're incredibly proud to play a small role in.
We sat down with Craig Millson—Managing Director of Orbit Homes Group—to discuss our partnership over the past 35 years: what's changed, what's stayed the same, and the value of dedication throughout the decades.
A tale of two similar businesses…
The Orbit story is not too dissimilar to our own here at A&L.
In 1979, when Orbit Homes was formed, two carpenters decided to build a new kind of home.
Their vision? Something specifically designed for Australian families, with an end-to-end buying experience that's as easy and stress-free as possible.
Even in those early days, Craig recalls a strong focus on service: both for the homebuyers Orbit served, and from the suppliers they collaborated with.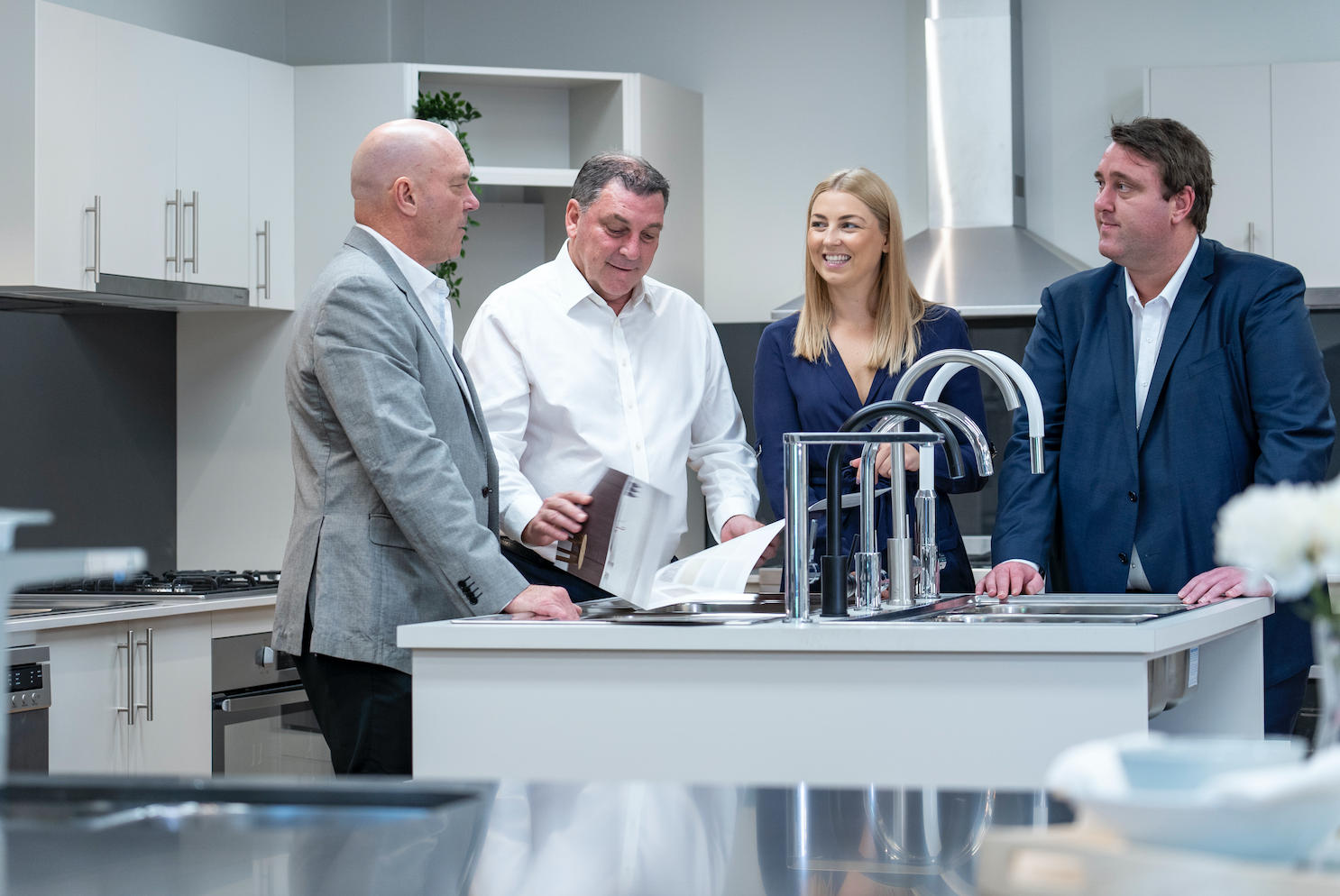 "If you're not customer focused, with reliable, good service, then you don't get any work in this industry. It's that simple."
While A&L and Orbit shared similar beginnings—each founded as a small business by two owner-operators—the parallels continued to grow throughout our ongoing collaboration.
…in a partnership of over 35 years
"A&L and Orbit Homes Group, we first started working together in 1985, so it's been a partnership of 35 years."
"Throughout that time, the team at A&L have been very customer focused. Extremely customer focused. It's in their DNA. And they've maintained that positive customer focus over 35 years."
"Throughout our partnership, the service has always been excellent. Extremely good."
"A&L's level of customer service is possible because of a complete focus on the customer, which is ultimately us: the builders."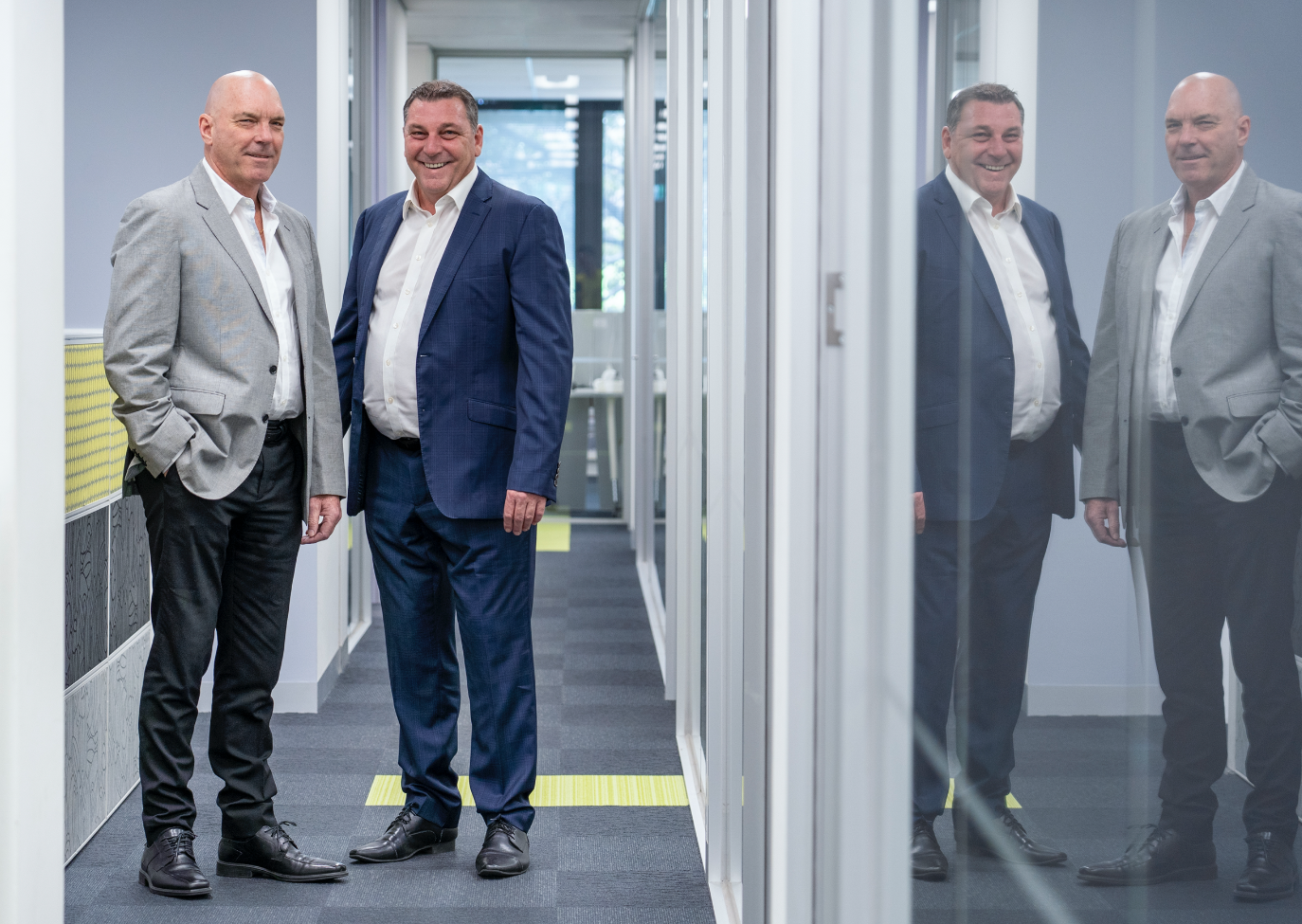 "The result of that long-term focus is that A&L really know builders. The team knows what we want, need and expect."
"We want things to be straightforward—no fuss, smooth processes—and that's what they deliver."
Today's success is built on a strong foundation of service
"The biggest change in terms of A&L's service over the past few decades, probably like most businesses, has been on the IT and operational technology side of things. That's a particular area of performance that A&L have been innovative in."
"These days the delivery of product is so smooth. There's great visibility: the team will know the status of the jobs and they'll be able to communicate with us even before a product is being manufactured."
"On the topic of innovation, they've also developed an impressive capability in product research and development, to meet and deliver on our ongoing needs."
"They have the dedicated Research & Development team, who we're actively invited to collaborate with. We've already been working in close conjunction this year, to enhance and improve some of the premium inclusions available in our homes."
"But the focus on innovation was always there, even back in the early days of our partnership."
Innovating from the '80s to today
"Back in 1985, we used to build homes in the northern suburbs of Melbourne, and the communities there seemed to like aluminium windows rather than timber, which was standard at the time. But there weren't very many colour options available for aluminium windows."
"So, A&L brought in a much more varied colour range, to meet the need we identified. We decided to try something different and build homes with aluminium windows, and obviously now today, aluminium is the most common type of window that you see."
"To this day, the team is constantly pushing to improve. They've got different ranges of windows, the different thickness of their reveals. The Boutique Range is what we offer as part of our premium range, which is excellent. They're big on double glazing and the energy efficiency side of things too, which is another good product to have in the home."
Maintaining the connection
"Our direct contact comes into the offices regularly. I also used to have strong connections with the owners, and people who have been with the business since the beginning."
"They're obviously a larger scale company now, but A&L have always maintained that family business mentality."
"There are people at A&L who reach out to us regularly to check in and have a chat, see how we're going. It's just a really strong connection, like it always has been."
Just like A&L, the team at Orbit consists of people who've been part of the Orbit Homes family since day one. With decades of experience and a wealth of knowledge in building homes together, we're excited to support the team in delivering high-quality homes for the next generation of Australian families.