At A&L, partnerships are often formed between businesses and suppliers. In reality though, the best partnerships are built around people. It's about good people, good people skills, and the very same principles that foster long-term friendships: trust, reliability, honesty, and cooperation.
Quality assurance is critical. Robust processes for product design, development, and delivery are essential.
Realistically, quality products and processes are just the beginning: they're probably expected when you're dealing with one of Australia's largest residential window manufacturers.
That's why our high standards extend beyond a pure focus on product alone. We recognise that people and partnerships are equally key in achieving business goals.
People and partnerships are fundamental in how we operate today, and how we've maintained many long standing customer relationships, some in excess of 20 years.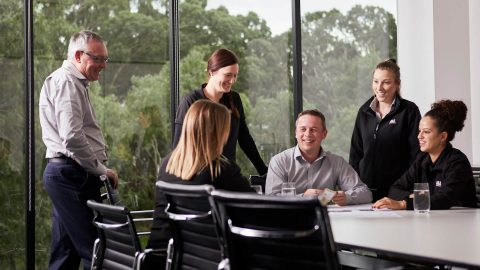 Our culture is built on open communication.
Many years ago, long before any of the formalised measures we have to foster open communication with clients today, the two original founders of A&L Windows and Doors would always strive for open, honest, and effective communications with builders.
When we started as a small business all those years ago, the typical relationship between manufacturers and builders was nothing like today. After lodging an order, suppliers would provide a delivery timeframe of 'some time in the next two months.'
Back then, extremely limited communication was the industry standard practice. Reliable forecasting for delivery was basically non-existent.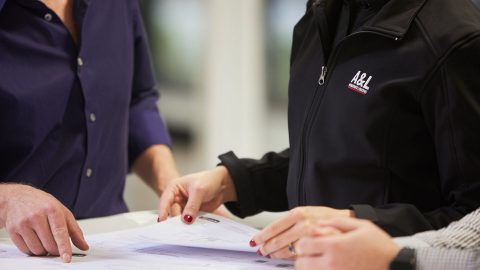 A&L's founders—Arion Pierson and Les Johns—recognised an opportunity to better meet builder's needs by developing a manufacturing system that could deliver a short, reliable lead time with delivery on-time in-full. That early approach formed the blueprint for how we still operate today.
While frequency of communication was key, and still is today, there was a clear historical appetite for a deeper partnership with customers.
Even as a small business, we set about building partnerships that included input from marketing, design, manufacturing, and research and design team members. The idea was to connect all the areas and people involved in delivering on a client's goals.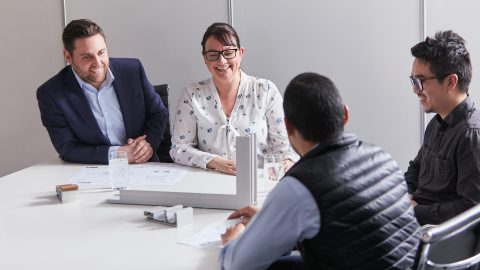 Strong bonds through close collaboration.
The history of A&L is alive today in our approach to fostering partnerships with key stakeholders from throughout the building sector.
We still strive for deep connections and frequent communication. We provide regular forums where key stakeholders—whether volume builders, architects, designers, or other suppliers or vendors—can provide feedback into our products and processes, and discuss any requirements or issues.
Collaborative workshops help us to refine products based on client feedback—and contribute to a higher level of quality for homeowners—but they're also about establishing trust and the strengthening of bonds.
To this day, whenever we speak to key stakeholders, their main priority is the same as when A&L was first founded:
Builders want short lead times, with reliable levels of quality, delivered without issue. We understand we're part of a complex bigger picture, and we act accordingly.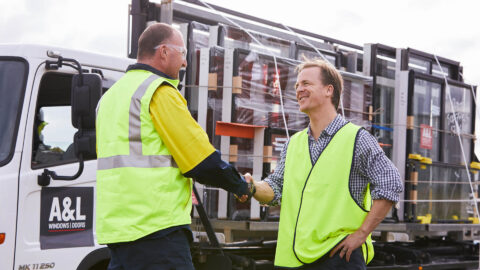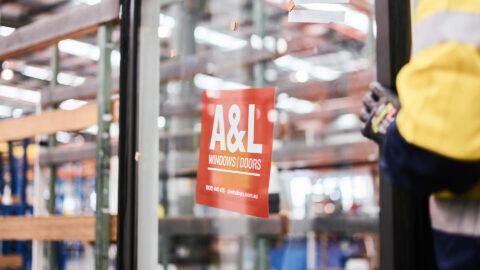 While reliability, cooperation, and trust are as critical today as they were 39 years ago, a modern partnership can't be entirely grounded in the past, or you risk being overtaken.
An effective partner delivers on your requirements now, with a view to what you may need in future.
The past few years have seen significant changes in our industry. Specifically, changes that require an extensive technical knowledge that builders, architects, and homeowners need to understand.
Whether it's material values for emissions requirements, environmental standards or regulations for considerations like bushfire resilience, or anything else that may be on the horizon.
A valuable partner stays ahead of the changes that are relevant within our industry. Moreover, a true partner provides advice and guidance on the potential impact of those changes, and the challenges or opportunities they may present for your business.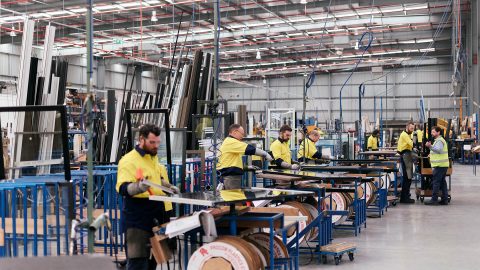 True collaboration is about providing a technical level of expertise that assists you in making positive changes in your business.
An effective partner has the capability and capacity to survey market trends—both locally and internationally—and respond to the opportunities those trends create ahead of time.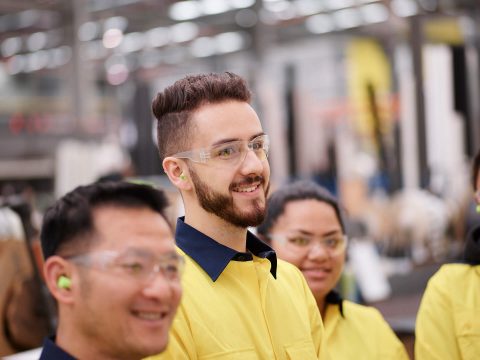 Research and Development of stronger partnerships.
Customer relationships are critical in helping to determine our R&D focus, and vice versa.
It's all looped: Research and Development teams are working to meet customer needs. Perhaps they are current pressing needs or they may be future, perceived needs. Those needs may come directly from the builder and their experience, or they may come from our own independent research and the consultancy we provide as a result.
It all loops back to our historical approach of establishing deep partnerships; of bringing all potentially relevant parties to the table. That's one thing our key customers identify as being critical in their decision to keep choosing A&L for all these years.
A valuable partnership is not just about being a successful window company with the capability to deliver what you ask for, when. It's about being able to develop innovations and having the foresight to create mutual benefit when appropriate.
The A&L difference
With over 39 years' of industry experience, we draw on rich, proven history and an exciting focus on the future.
Speak to your A&L sales representative for more info about design options for your next project.