Innovation comes in many forms. Rather than shouting product developments and feature improvements from the rooftops, we take a slightly more introverted approach to innovation: seeking continuous improvement through constantly polishing the fundamentals.
Innovation at A&L is about achieving design excellence while maintaining a focus on value.
Our teams push for improvement while upholding the established price point and value for money our customers have come to expect.
We're wholly committed to researching and developing new product possibilities. And while those possibilities inform our research and design efforts, our approach to innovation is more about consistently nudging towards uniquely beneficial products and processes, rather than revolutionising the industry.
The team actively monitors global market trends and materials to develop product options that meet the evolving needs of homeowners and builders.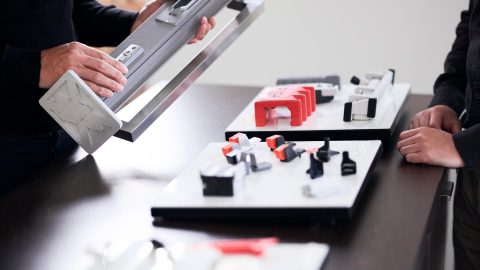 Keeping an eye on product developments: from the world to your windows.
The team visits trade shows and exhibitions around the world to source inspiration for new features and functionalities.
We also closely monitor potentially beneficial developments from other markets.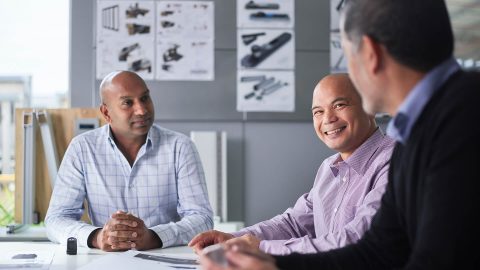 Forward-thinking fundamentals.
We believe in innovating by pushing existing products to better serve customers. These can be subtle refinements, but the ultimate impact can be significant.
The flush pull handle on our sliding doors for example—which was recognised with an AWA award for design excellence—is fundamentally a simple innovation, but one which has significantly elevated the ease of operation of heavy sliding doors for homeowners.
Sometimes innovation involves redesigning products to enhance the way they're used by homeowners; sometimes it's about revising internal processes to more efficiently serve builders or architects.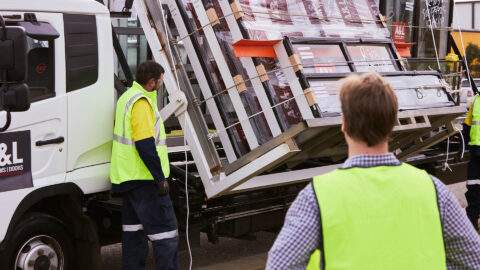 Sometimes, the team will investigate and modify production processes to streamline things internally, with the knock-on effect being a smoother, more predictable manufacturing flow. This end of the spectrum is essentially invisible to the customer, but they receive the value of our heightened capability.
Anything we can do to step forward and better serve customers—whether end users in the home, volume builders, or on-site staff—is worth pursuing from an innovation perspective.
The A&L difference
With over 39 years' of industry experience, we draw on rich, proven history and an exciting focus on the future.
Speak to your A&L sales representative for more info about design options for your next project.